By: Stacy Garrels | Updated:October 03, 2023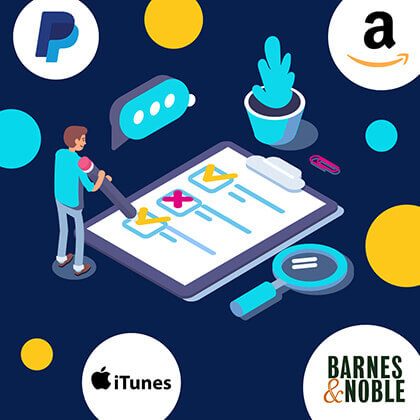 Have you ever wondered how to make money online in your spare time?
With Swagbucks, it's not only possible but also easy and fun! Participate in online surveys and earn rewards you can redeem for gift cards or cash out with your PayPal account or a Mastercard gift card. You can also enter sweepstakes for bigger prizes. Thousands of survey respondents earn money daily by taking paid online surveys.
Are survey websites a scam?
Companies, brands, and organizations worldwide are always seeking the opinions of people just like you to help shape new products they develop and how they market them. They count on survey companies for market research to tap a global test market and provide them with reliable information. If you spend time online and enjoy giving your opinion, paid surveys are a great side hustle to earn a little extra cash while helping these companies.
There's no need to share your credit card information to start taking surveys.
Do paid online survey sites pay you?
You don't need to share your credit card information to start taking surveys. And yes, legitimate online survey sites like Swagbucks, InboxDollars, and MyPoints, do pay. We need survey takers to complete questionnaires and provide honest feedback. Your opinions help companies create better products and services.
In return for your time and input, you'll earn rewards. The best survey sites offer a variety of ways to cash out your prizes. Standard options include free gift cards for Google Play, Amazon, Walmart, or Starbucks, a prepaid Mastercard credit card, or a PayPal deposit to your PayPal account.
Are Paid Survey Sites Legitimate?
Absolutely! Legitimate survey companies offer an excellent opportunity to make money online. Market research companies and ad agencies need participants to provide honest survey feedback. Each survey project may need anywhere from a few hundred to several thousand participants. This could involve completing an online survey that takes 5 to 60 minutes, participating in focus groups, or testing products at home.
Finding the correct number of participants for each market research project can be challenging, especially when there are hundreds or thousands of projects each year. That's where paid survey sites like Swagbucks, InboxDollars, and MyPoints come in. We connect our members with these market research companies, allowing you to make money online in your spare time.
However, beware of scam survey sites. A Google search for the best-paid survey sites can return some questionable results. Here are some red flags to watch out for:
Requests for your bank account information.
Requests for sensitive personal information, like your driver's license or social security number. (You must provide your age, gender, and other identifying information to get matched to a legitimate paid survey, but this data is anonymized. No legitimate survey company will ever need your social security information.)
Promises of free products that seem too good to be true. (You can't earn vacations, 50" TVs, or free PCs for completing legitimate online surveys.)
Promises of an unusually high signup bonus, like hundreds of dollars or more. Many legitimate survey companies will offer you a signup bonus of $2 to $5.
Remember, your opinions are valuable and can help shape the future of products and services. So why not get paid for them? Start taking surveys with Swagbucks today and start earning!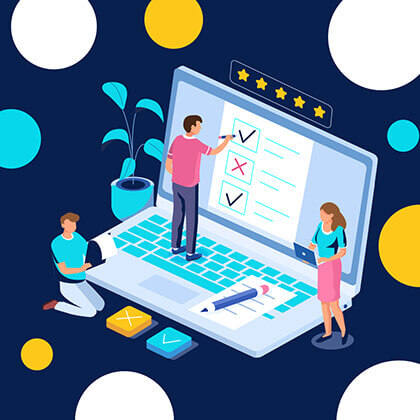 Why should I take Swagbucks online surveys?
With over 20 million active members, Swagbucks is one of the best paid survey sites for survey takers to make money for giving their opinion online. Swagbucks provides access to tens of thousands of paid survey opportunities, with more daily surveys added. With every online survey, you are affecting critical decisions from major companies and organizations. More survey opportunities mean more chances to make your opinion count - and more earning potential for you! Unlike most other online survey sites, Swagbucks will even give you a bonus when you don't qualify for a survey, meaning you never miss out on getting paid. There is no cap on the payout threshold.
How much money can I make taking surveys on a paid survey site?
You'll find most paid surveys worth $0.25 to $5.00 on a legit survey site. On Swagbucks, you can find surveys paying up to $20 or more - depending on how detailed the survey is or the needs of the market research firm. For example, in-home product surveys can pay $100 or more.
When it comes to paid surveys, you get what you put out of them. It helps to set small daily goals. You can earn an extra $50 to $250 per month. If you wanted to make an extra $100 a month, that's $3.33 a day you would need to earn. That's very doable on a paid survey site.
What type of paid online surveys can I take?
There are lots of different kinds of paid survey sites and online survey panels. Examples include:
Advertising effectiveness surveys
Brand recognition surveys
Product appeal surveys
Surveys about services
The volume of available surveys will depend on the type of focus groups market research companies want to research. There are opportunities to get your hands on free products for product testing and review.
What are branded surveys?
You complete Branded surveys where you are asked to provide feedback about specific brands like Yahoo, Android, Target, Chrysler, or Nike.You can earn some extra cash or other perks to share honest feedback. How much do you trust or distrust this brand? Have you purchased this brand before, or would you do so in the future? Do you see these brands' ads when you play games or stream TV shows? How well do you remember these ads?
These are all common types of branded surveys. You'll earn cash, points, or other virtual currency for each completed survey. (Swagbucks, for example, pays members in SB currency.) Build your earnings as you meet more paying surveys, and cash out when ready.
How do I make money online?
Register with an email address and create a password to access your Swagbucks account securely. Then, you can earn extra income in your spare time at home, or work, or on-the-go from our mobile website, Android App and iPhone App. Earn gift cards to your favorite retailers like iTunes, Target, eBay, and Lowe's.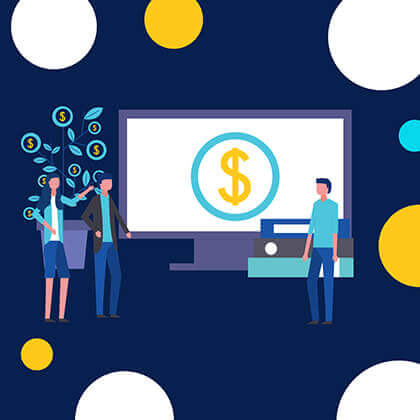 How much will I get paid to take surveys?
It's easy to earn cash for surveys. How much you get paid depends on the number of surveys you attempt and complete and the time it takes to complete a survey. All online surveys for money have different payouts, with some offering as much as $50. Most will pay less, but also take less time. Expect to earn about 40 to 200 SB points per survey (100 SB = $1), with occasional opportunities with much higher earning potential.
How much money will I make using Swagbucks?
Motivated earners can make $100 or more each month using Swagbucks. That's because Swagbucks is one of the best online survey sites, offering the most opportunities to make money online. In addition to all of the survey opportunities, there are other great site uses to earn free Amazon gift cards and other rewards.
Swagbucks members can get paid to take surveys, test products, try free samples, watch videos, use digital coupons, use print coupons, redeem special promo or Swag Codes, enter sweepstakes, complete daily checklists, sign up for other side hustles, answer daily polls, or play online trivia. You can even get paid for shopping online too because when you shop from Swagbucks links you'll earn cash back rebates.
And Swagbucks does have its share of mega earners who've earned well over $1,000. They use their funds to pay for Christmas or reach other personal financial goals. You must put in a decent amount of time - a half hour or more every day. To make the most money using Swagbucks:
Take many surveys daily or at least a few days a week.
Be on the lookout for new surveys as they become available.
Complete your daily checklists.
Answer daily polls.
Discover the activities you love and focus on completing those. Before making your next online purchase, check the Swagbucks shop page for promo codes, deals, and cash back.
If you don't like watching videos or playing BINGO, you won't enjoy the site, and you won't keep at it. The key is to have fun and to pace yourself, so you'll want to keep using and enjoying Swagbucks.
What are the highest paying online surveys?
The highest paying online surveys are usually the longer surveys (taking 40 minutes or more to complete), or a survey looking for a very particular audience. They need people who fit precise criteria, like being bilingual in Korean or English, owning a pet Boa Constrictor, having stage 1 cancer, or having two or more sets of twins or other multiples.
While always selecting the highest paying online survey opportunity may seem like an attempt, these surveys can take longer to qualify. You may get frustrated if you disqualify from the study after completing a 5-minute screener.
Generally, surveys that pay more moderate amounts of $0.50 to $1.50 are going to be open to a broader audience or be shorter in length. But it's good to take as many surveys as possible, regardless of the payout threshold.
Which survey sites pay cash instantly?
There are only some legit survey sites that will pay cash truly instantly. If you need money today to fill up your gas tank, you can't sign up for a legitimate survey site today and expect to be able to earn and cash out today.
That said, Swagbucks is the survey site that comes closest to paying cash instantly as it has the lowest payout threshold needed. The payout threshold is the amount of money you need to have banked in your account before you can cash out.
In addition to giving you the most ways to earn, Swagbucks gives you the quickest access to your survey and rewards earnings. With any legit survey site, it will take you more time to get your first payment. They may be required to request a W-9 for legal and tax requirements. They will also need to verify your mailing and email addresses.
Many other survey sites take 1-2 weeks or longer. With Swagbucks, your first payment can take a week, but subsequent requests can be processed quickly. It will often take just 1-2 business days, although sometimes it may take five business days or more. It depends on the type of reward you are requesting (PayPal, prepaid credit card, gift card, etc.) and how soon the merchant partner can process the request.
Other legitimate companies that offer surveys include:
InboxDollars
MyPoints
Upromise
Valued Opinions
Survey Junkie
Opinion Panel
Opinion Outpost
These other sites are similar to Swagbucks in offering PayPal cash or gift cards to major brands. However, most surveys pay less than the ones you'll find on Swagbucks and there are fewer other earning activities. On Survey Junkie, for example, taking paid surveys is the only way to earn. On Swagbucks, by contrast, you'll find the highest paying surveys and other ways to earn like shopping online, scanning receipts, playing games, playing live trivia, dining out, and discovering new products and services.
With any legit survey site, it will take you more time to get your first payment. For legal and tax requirements, they may be required to request a W-9. They will also need to verify your mailing address and/or email address.
Many other survey sites take 1-2 weeks or longer. With Swagbucks, your first payment can take a week but subsequent requests can be processed very quickly. Many times, it will take just 1-2 business days although in some instances it may take 5 business days or more. It depends on the type of reward you are requesting (PayPal, prepaid credit card, gift card, etc.) and how soon the merchant partner can process the request.
Read More about Paid Surveys