Special Offer
Participate in one of our special offers and earn guaranteed Swag Bucks.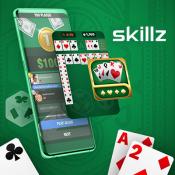 Download
Solitaire Cube
Earn 1780 SB
A modern take on the classic Klondike Solitaire built for today's devices. Install and play 10 games to earn 30 SB! Earn an additional 1,750 SB on your first paid game.*
If you are downloading on an Android device, you may receive the following message. "This type of file can harm your device." Please disregard, Solitaire Cube is a secure and safe application and will do no damage to your phone. Play away!
I have an account.