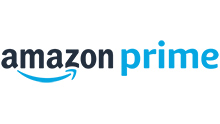 Earn a $15 Gift Card
Earn up to 4 SB/$
Log in or Sign up to take advantage of this offer.
Sign up for a year of Amazon Prime for $119 and receive a $15 Gift Card.*
Disclaimer
*Offer is only available to new Amazon Prime Annual Membership. Existing Prime memberships, renewals and Prime Student are not eligible for this offer. Please allow up to 45 days for your Gift Card to be emailed to your account. This is offer only available to be earned once per member. If you have previously signed up for Prime Membership via Swagbucks or any other promotion, you are not eligible to earn the $15 Gift Card.