Save More: Earn $2 Cash Back with Swagbucks
Instacart delivery is subject to availability. Terms apply.
If you are not credited within 32 days of offer completion, you have 14 days to contact the Swagbucks Help Center for further investigation. Help Center tickets submitted after the 14 day grace period are not eligible for further investigation and SB.
*SB will appear as Pending for 32 days. This offer is only available to new Instacart customers/subscribers. Must make your first purchase to earn SB. Must submit valid name, address, credit card and other subscription information to earn SB. Offer may only be redeemed once (1) per user. This offer is presented to you by Swagbucks on behalf of a third-party merchant or sponsor
How to save money at Instacart
​To save money on Instacart, make sure to use Swagbucks to earn cashback and Instacart coupon codes to save even more. Customers who make Swagbucks their first stop earn $2 cashback on Instacart. Also make sure to check out Instacart.com for the latest promotional offers and frequently updated deals.
​Instacart is an American grocery delivery company that was founded in 2012 by Apoorva Mehta, Max Mullen, and Brandon Leonardo. Since then, Instacart has expanded its network to include almost every city in the United States. Customers can shop for groceries on the Instacart app and have them delivered directly to their door within a matter of hours. You may even sign up to earn money as an Instacart shopper.
​Instacart specializes in providing hand selected groceries to customers as quickly as possible. Order your groceries through the app and watch them get delivered in a matter of hours.
Does Instacart offer student, senior citizens, or military discounts?
​No, Instacart does not offer any special discounts for students, senior citizens, or military personnel.
How can I get free Instacart Delivery?
​Instacart offers free delivery on all orders over $35. You may also utilize Instacart's 14-day free trial to receive free deliveries on express orders.
Where do I enter a Instacart promo code on instacart.com?
​To use a Instacart promo code at Instacart.com, add products to your shopping cart and proceed to checkout. Once there, enter your promo or coupon code in the designated box.
Should I tip Instacart Drivers?
​Yes, tipping Instacart Drivers is highly encouraged, but not required. Instacart Drivers earn a large portion of their income through tips.
Does Instacart offer a membership?
​Yes, Instacart offers a membership for just $99 per year. Members receive no service or delivery fees on all orders.
What is Instacart cancellation policy?
​Instacart allows customers to cancel their order at any time before a shopper has started shopping. If your order is cancelled after the shopper has started shopping, you will be charged a $15 fee.
What payment methods does Instacart accept?
​Instacart accepts all major credit and debit cards from the United States and Canada. Google Pay and Apple Pay are also accepted.
Instacart Coupons & Earn $2 Cash Back
Instacart Magic Receipts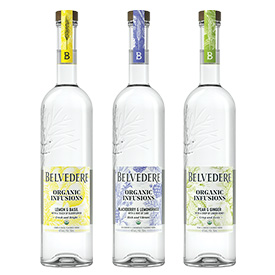 Belvedere® Organic Infusions
Earn $16 Cash Back
Made with Nature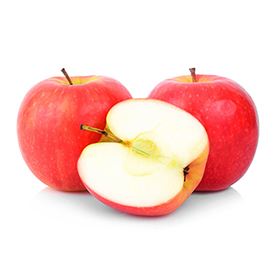 Apples - Any Brand
Earn $0.02 Cash Back
Apples - Any Brand
No Coupons or Deals
There are currently no coupons or deals from this merchant but you can still earn Swagbucks for just shopping with the merchant.
Earn $2 Cash Back 200 SB spent
Instacart Reviews
96%
User rating
The Instacart rating is 4.5.
4.5 Members Rating
234 Instacart reviews
5 Stars 176
4 Stars 35
3 Stars 11
2 Stars 4
1 Stars 3