Free Jersey Mikes - $25 Get Jersey Mikes - $25 for free with Swagbucks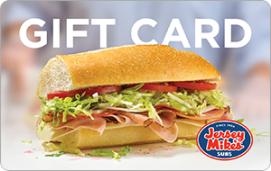 Details on the Free Jersey Mikes - $25
Give the gift you know they will love, A Gift Card from Jersey Mike's! Jersey Mike's fans crave their subs made Mike's Way® with the freshest vegetables –onions, lettuce and tomatoes – topped off with an exquisite zing of "the juice"–red wine vinegar and olive oil blended to perfection. Jersey Mike's premium meats and cheeses are sliced on the spot, piled high on in-store baked bread and served up with a helping of neighborly banter from a dedicated and high-energy team.

Redemption InstructionsIn-Store – present card to employee at register Online – when on payment screen enter gift card number and apply to order

In-Store Mobile Redemption Instructions Recipient: To redeem your gift card from a mobile device display the barcode and gift card number to the cashier at the time of purchase.

Cashier: Scan the barcode off of the mobile device and/or hand key the gift card number into the POS.

Terms and Conditions https://www.jerseymikes.com/gift-cards/termsLegal Disclaimer
Sign up for Swagbucks
Sign up for free with just your email and password.
Earn 2500 SB
Complete surveys, take advantage of promos, find shopping deals, play games or watch videos.
Redeem your points for Jersey Mikes - $25
Exchange your SB for a Jersey Mikes - $25.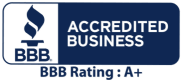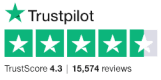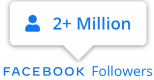 Frequently Asked Questions
Does Jersey Mike's do lettuce wraps?
Jersey Mike's Subs has a great menu with options for everyone in the family. The lettuce wraps are a great choice for people who are trying to reduce their carbs and include a Chicken Caesar, a Buffalo Chicken, and a Turkey Wrap. The lettuce wraps are around 10% of the sales at Jersey Mike's.
Does Jersey Mikes have a secret menu?
Jersey Mikes does have a secret menu which includes special hot and cold selections as well as variations on the usual sub sandwich. One of the favorites on the secret menu is The Big Kahuna Cheesesteak with Chipotle Mayo.
How much is a giant sub at Jersey Mike's?
The giant sub sandwich at Jersey Mike's is 14-15 inches long and will cost around $14.00. Some varieties may be slightly more or less than this price.
What is Mike's way at Jersey Mike's?
You can order any sub at Jersey Mikes and have it Mikes's way. This means the sub will have onions, lettuce, tomato, olive oil blend, red wine vinegar, and a variety of spices.
What is the most popular sub at Jersey Mike's?
The most popular sub at Jersey Mike's is the Original Italian sub. You can order it in any size or as a tub and customize it with the freshest vegetables and a splash of olive oil or you can order it Mke's way with some veggies, red wine vinegar, and olive oil.
How can I check my www.jerseymikes.com balance?
To find the balance of Jersey Mike's gift card balance (physical gift card or egift card) complete the form on https://www.jerseymikes.com website. You can also check the card value of your Jersey Mike's subs gift cards by calling (800) 321-7676 or visiting any participating location during checkout.
What brand of meat does Jersey Mike's use?
Jersey Mike's premium meats come from a variety of places with the goal being mostly locally sourced where possible but always US derived meats. All beef is Certified Angus Beef. Cold cuts are delivered from Dietz and Watson.
Is Jersey Mike's or Subway healthier?
Jersey Mikes and Subway both offer a wide range of choices on their menus. Both offer customization of sandwiches with vegetables, oil, vinegar, spices, and more. Subtle differences in meat and cheese varieties amount added, and the types of sauces used could be a major difference in the calorie count, sodium count, or macronutrient breakdown.
Does Jersey Mike's bake their own bread?
Every Jersey Mike's starts out their day baking bread for the subs that they will be serving along with a helping of neighborly banter.
How big is a giant at Jersey Mike's?
The giant sub sandwich at Jersey Mike's Subs is between 14 and 15 inches long depending on the variety.