Free Krispy Kreme $25 Gift Card Get Krispy Kreme $25 Gift Card for free with Swagbucks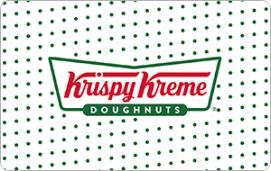 Details on the Free Krispy Kreme $25 Gift Card
Krispy Kreme® Doughnut Corporation is a global retailer of premium-quality sweet treats, including its signature hot Original Glazed® doughnut. Headquartered in W inston-Salem, NC, the company has offered the highest-quality doughnuts and great-tasting coffee since it was founded in 1937. For store location and more information, visit www.krispykreme.com.

For balance inquiries, visit www.krispykreme.com or participating U.S. Krispy Kreme® shops only. Not redeemable in Puerto Rico or any other U.S. territory. Not redeemable at grocery or convenience stores. This Krispy Kreme Gift Card is redeemable for product or merchandise only. This card may not be redeemed for cash, or replaced if lost, stolen or damaged, except where required by law. There are no service fees or expiration dates connected with the use of this card. Additional terms may apply. Visit www.krispykreme.com/legal/terms-of-use. Customer pays sales tax on any purchase using this card.

Your gift code will be posted on your account profile, under "My Gift Cards" within 10 business days of verifying your purchase.
Sign up for Swagbucks
Sign up for free with just your email and password.
Earn 2500 SB
Complete surveys, take advantage of promos, find shopping deals, play games or watch videos.
Redeem your points for Krispy Kreme $25 Gift Card
Exchange your SB for a Krispy Kreme $25 Gift Card.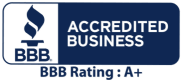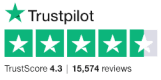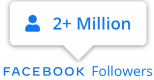 Frequently Asked Questions
Does Krispy Kreme give free donuts?
If you are able to visit one of the Krispy Kreme stores, you can get a free original glazed donut whenever you see the 'hot light' on. That light means that all new premium sweet treats are being baked up. Krispy Kreme has also had a number of other promotions including one that gave away a free dozen donuts to healthcare workers every Monday. That promotion ran from late March to early May in response to the Covid-19 pandemic.


How much is it for a dozen of donuts at Krispy Kreme?
A dozen donuts at Krispy Kreme retail stores will cost around $8 for the original glazed doughnut while specialty donuts will cost about a dollar more. Prices for donuts at convenience stores, grocery stores, or other retail stores may vary by location.


Does Krispy Kreme give free donuts on birthday?
Krispy Kreme does give free donuts for birthdays. If you sign up for the Krispy Kreme rewards program you will get free donuts several times a year including just for signing up, birthdays, and other special events.


How do I redeem my free Krispy Kreme donuts?
To get your free Krispy Kreme donut, download the mobile app and create a free account. Take the phone to the nearest Krispy Kreme store and scan your barcode at the checkout. You are good to go but don't forget to grab a great-tasting coffee to go with your delicious sweet treat.


How long do Krispy Kreme Donuts last?
Krispy Kreme doughnuts are not meant to be saved, they are meant to be savored so they are at their best flavor when consumed within 1 day of purchase. You can freeze them if you must, however it must be done carefully so that the flavor is not compromised.


How do you know when Krispy Kreme donuts are hot?
In Krispy Kreme stores you will see a 'Hot Light' which means that the new donuts are being made. On the Krispy Kreme app you will know that the freshest, highest-quality doughnuts are on the way because the hot symbol will turn red.


Can you order Krispy Kreme to your house?
There are a few ways that you can get Krispy Kreme donuts right to your house. First, if you live in one of the test markets, you can order directly from Krispy Kreme and fresh donuts and other sweet treats can be sent directly to your door. In other locations, you can simply have your favorite donuts delivered via a third party delivery service such as Grubhub.


What is considered a specialty donut at Krispy Kreme?
Anything that is not one of the original glazed donuts is technically considered a specialty donut. There is a wide variety of these donuts with some pretty unique elements including twists on classic favorites, surprise fillings, and a few secret recipe donuts that might be a little unexpected.


Should I keep Krispy Kremes in the fridge?
No! You should not keep Krispy Kreme donuts in the fridge for any reason. For the ultimate in flavor, they should be consumed as soon as possible but kept in their original box or package until that moment arrives.


How do I check my Krispy Kreme gift card balance?
For balance inquiries call 1-800-4krispy. You can also check your gift card balance by visiting https://www.krispykreme.com/gift-cards or any physical Krispy Kreme brand store location.