Free Build A Bear - $25 Get Build A Bear - $25 for free with Swagbucks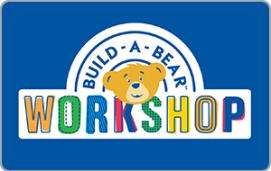 Details on the Free Build A Bear - $25
Give the gift of FUN with Bear Bucks® eGift Cards! They're easy to give and fun to get! When you give a eGift Card to Build-A-Bear Workshop, you're giving a fun experience and friend they'll always remember. Build-A-Bear Workshop offers an interactive make-your-own furry friend retail-entertainment experience in approximately 400 stores worldwide. Kids of all ages can create their own furry friend and customize it with clothing, sounds, scents & accessories. Visit buildabear.com to find a store near you.

Online Redemption Instructions Enter your Build-A-Bear Workshop® Bear Bucks® eGift Card number and PIN during checkout online at buildabear.com®. You can use multiple Build-A-Bear Workshop® Bear Bucks® eGift Cards to pay for your order. Build-A-Bear Workshop® Bear Bucks® eGift Cards can be used to make a full or a partial payment of an online order. They never expire! For more information go to https://www.buildabear.com/shopping/giftcards/giftCards.jsp

In-Store Print Redemption InstructionsPrint the entire Build-A-Bear Workshop® Bear Bucks® eGift Card e-mail and present to any Build-A-Bear Workshop® associate at checkout. Any unused amount can be applied to future purchases.

In-Store Mobile Redemption InstructionsRecipient: To redeem your eGift Card from a mobile device, display the barcode, eGift Card number, and PIN to the cashier at the time of purchase. Cashier: Scan the barcode off of the mobile device and/or Hand Key the eGift Card number into the POS.

Sign up for Swagbucks
Sign up for free with just your email and password.
Earn 2500 SB
Complete surveys, take advantage of promos, find shopping deals, play games or watch videos.
Redeem your points for Build A Bear - $25
Exchange your SB for a Build A Bear - $25.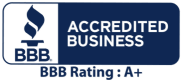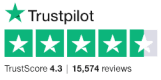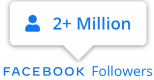 Frequently Asked Questions
Where's the best place to buy a Build A Bear Gift Card?
You can purchase a Build A Bear Gift Card at popular grocery stores and retailers. To get the best deal when you buy a Build A Bear Gift Card, consider sites like MyGiftCardsPlus where you can earn cash back on your purchase.
How does Build-A-Bear work?
At the Build-a-Bear Workshop, you will choose your new friend from many options. You will then record a message or a sound on the special heart that is added to the bear during the stuffing process. During stuffing, you can also add in scents if you would like. After the bear is stuffed you will be asked to test it out by giving it a hug to make sure that it is stuffed correctly and to ensure that the heart is working properly. If you are going to add in outfits, this is the step where you will dress your bear. Your bear is given a name and an official birth certificate and you are good to go with your brand new friend.
Do you get a free Build-A-Bear on your birthday?
Not necessarily. Bonus Club members will get a free gift on their birthday, however, that does not mean a free bear. Children can come in and pay their age for a birthday bear anytime during their birthday month with the Count Your Candles promotion for a fun experience.
Is Build-A-Bear expensive?
It can be expensive. Build-a-Bear Workshop has many options to choose from including a wide range of outfits, shoes, and other accessories. The more you add, the more it is going to cost.
Can Build-A-Bears with sound be washed?
Yes, you can wash the bear or other friend if you do so carefully. First, spot cleaning should be attempted. If that does not work, put the bear in a pillowcase and tie it shut. It can be machine washed on a gentle cycle and then left to air dry.
Can you take an unstuffed bear to Build-A-Bear?
You can order an unstuffed bear or another animal on buildabear.com and then take it to the nearest Workshop to be stuffed.
How long does it take at Build-A-Bear?
Once the new friend has been selected the remainder of the process takes about 20 minutes unless the store is busy.
How much does Build-A-Bear cost?
The final price of your new friend will vary based on a number of factors. Your first step is choosing own stuffed animal which can be a bear or another animal all of which are around a $15-$25 purchase amount. Additional charges can be added for accessories, shoes, outfits, and hats. The Baby Yoda value reaches $59.99 and is difficult to find because it sells out frequently.
What is Build-A-Bear Bonus Club?
The Bonus Club is a rewards program that gives bear bucks at checkout. It is free to join for anyone age 18 or older. You'll need to register with some personal information. Special events may mean extra points that add up to savings coupons and other rewards at participating build-a-bear workshops.
How do I check my Build-A-Bear Workshop gift card?
Call build-a-bear card services phone number to check your available balance or buy gift cards. Visit www.buildabear.com to check the balance on your Build-A-Bear gift card or egift card at time of purchase. You can also visit any Build-A-Bear Workshop location during normal business days.