Free T.G.I. Friday's $25 Gift Card Get T.G.I. Friday's $25 Gift Card for free with Swagbucks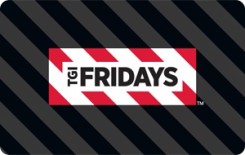 Details on the Free T.G.I. Friday's $25 Gift Card
At Friday's, we have great food and drinks in an atmosphere that lets you relax and have fun. Now we've stuffed all that fun into a little card, and it's ready for you to give to anyone at anytime. Share the fun of T.G.I. Friday's® restaurants. For a restaurant near you, visit our location listing at www.fridays.com

T.G.I. Friday's is not affiliated with Swagbucks and is not a sponsor or co-sponsor of this promotion. T.G.I. Friday's® is a registered trademark of TGI Friday's of Minnesota, Inc. and is used with permission. Please refer to the gift card for terms and conditions.

To view a sample e-Gift Card and a complete list of the Terms & Conditions click here.

Your gift code will be posted on your account profile, under "My Gift Cards" within 10 business days of verifying your purchase.
Sign up for Swagbucks
Sign up for free with just your email and password.
Earn 2500 SB
Complete surveys, take advantage of promos, find shopping deals, play games or watch videos.
Redeem your points for T.G.I. Friday's $25 Gift Card
Exchange your SB for a T.G.I. Friday's $25 Gift Card.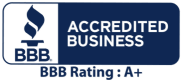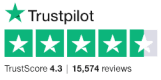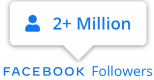 Frequently Asked Questions
What does TGI mean in TGI Fridays?
TGI Fridays means a lot of things to a lot of people. For the chain, the TGI has meant Thank God It's Friday or Thank Goodness it's Friday depending on who you are asking. The latter was used in a number of ads in 2010 and beyond. Most people do not care as much about the name as they do about the appetizers like the potato skins, mozzarella sticks, and others.
Is TGI Friday's closing in 2020?
At the beginning of 2020, many restaurants and casual dining chains had to face the reality of Covid-19 and shut down completely. It was during this time that TGI Fridays also had to come to terms with faltering sales at a number of locations. As more became known about the coronavirus and some areas were allowed to open for alternative dining, restaurants looked to adopt menu items to the new style of eating. When restaurants were allowed to reopen for in-person dining, tough decisions had to be made and nearly 400 TGI Fridays are permanently closed or will be closed in the near future.
Why is TGIF closing?
TGIF is closing based on a number of factors including not being able to bounce back after the coronavirus forced shutdowns, not being able to remain competitive in the current market and not being able to adapt and make the changes that need to be made to stay profitable.
Which TGI Fridays are closing?
The numbers and exact locations keep changing with a report saying that as many as 20% of the restaurant chains franchisees are going to opt for closure before the end of the year. Since nothing is done until it is done, the best option is to check the website at tgifridays.com for updated location information and to watch for breaking news relevant to your own area.
Does TGI Fridays still have 2 for $20?
It may depend on the restaurant and location but the general website does list the 2 for $20 promotion as an option. The deal includes 2 appetizers, 2 entrees, and 2 desserts from a select menu.
Can you collect from TGI Fridays?
You can order online and then pick up your food at most TGI Fridays locations.
What time does TGIF serve food until?
TGI Fridays is open from 11 am to 2 am, Monday through Saturday, and from 11 am to 12 am on Sunday.
How much is a Coke at TGI Fridays?
TGI Fridays does not list the prices of most menu items online until you are ready to order. In fact, finding the price for a simple soft drink like a Coke is more difficult than finding actual copycat recipes for some of the chain's top-selling entrees. A bottled Coke averages around $2.30 but may vary by location. Fountain drinks may also vary by size and by location. You may have heard of the man who sued TGI Fridays after being charged for a drink that he felt was vastly overpriced. He said that had he known beforehand how much the drink cost, he would have skipped it.
Does TGI Fridays have endless appetizers 2020?
Endless appetizers was a promotion that was supposed to have a limited time run, but people were so upset that it came back several different times. In 2020, the promotion is $10 unlimited appetizers allowing you to pay once and then eat your fill of potato skins, mozzarella sticks, and others.
What should I wear to TGI Fridays?
TGI Fridays is casual dining at its finest and is a great place for a quick bite on a Friday night after work or as a family dinner earlier in the day. Feel free to dress in comfortable, casual clothes especially if you are planning on digging into a plate of the big ribs dripping in bbq sauce or eating a juicy, cheeseburger with all of the toppings. They even have Beyond Meat burger options for those who are trying to eat less meat.