Free Columbia $25 Gift Card Get Columbia $25 Gift Card for free with Swagbucks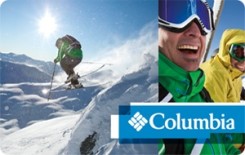 Details on the Free Columbia $25 Gift Card
Columbia Sportswear Company is a leading innovator in the global outdoor apparel, footwear, accessories and equipment markets. Founded in 1938 in Portland, Oregon, Columbia products are sold in more than 100 countries and have earned an international reputation for innovation, quality and performance. Columbia products feature innovative technologies and designs that protect outdoor enthusiasts from the elements, increase comfort, and make outdoor activities more enjoyable. In addition to the Columbia® brand, Columbia Sportswear Company also owns outdoor brands Mountain Hardwear®, Sorel®, and Montrail®.

To view a sample e-Gift Card and a complete list of the Terms & Conditions click here.

Your gift code will be posted on your account profile, under "My Gift Cards" within 10 business days of verifying your purchase.
Sign up for Swagbucks
Sign up for free with just your email and password.
Earn 2500 SB
Complete surveys, take advantage of promos, find shopping deals, play games or watch videos.
Redeem your points for Columbia $25 Gift Card
Exchange your SB for a Columbia $25 Gift Card.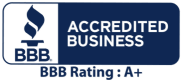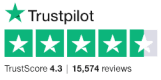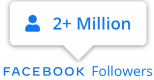 Frequently Asked Questions
How many Columbia stores are there?
Columbia Sportswear is a long-established company with a solid history and reputation worldwide. As of the end of 2019, there were over 120 store locations, including retail and outlet stores. Customers could also buy Columbia branded apparel on one of the company's websites.
How To Check Your Columbia Sportswear Gift Card Balance
Treat loved ones with gift cards from Columbia. Email Columbia egift cards or ship Columbia gift cards. For balance inquiries visit www.columbia.com or speak to any associate at the checkout counter to run a check balance. Or call the customer service department (800) 622-6953 with the gift card number ready.
Is Columbia a good brand?
Columbia is a good brand not only for outdoor enthusiasts but for people who like casual, warm clothing for their commute to school or work, weekend warriors, and people who just like to look the part. Columbia Brands USA is diverse with a little bit of something for everyone whether you are looking to buy layers, an outer coat, footwear, or just comfortable, lounging around the house clothing.
Is Columbia or NorthFace better?
Both companies have been counted on in the US for many years and both continue to deliver year after year. Both are pretty well known in terms of their clothing, their brands, and their price ranges. If you plan to buy Columbia or NorthFace products it is always best to have a set idea in your head and then go to the websites for some quick side-by-side comparison shopping. Some things you might want to keep in mind though: which is better will end up being a matter of personal preferences and the final decision will be purely subjective. Columbia Sportswear has a classic, timeless styling with clean lines, basic color choices, and no real surprises. Occasionally you may find a trendier piece in with the more traditional wares but the fashion-forward crowd is not flocking to columbia.com anytime soon. What you will find are well-made pieces that will last more than a season or two with a range of prices so that you can find something to fill your needs and still fit your budget. The NorthFace may have slightly more choices in terms of color and materials while also being slightly more modern overall.
What company owns Columbia?
Columbia Sportswear company owns Columbia as well as several other brands. Sorel, PrAna, and Mountain Hardwear are also part of the same company with most of their branded goods found on the main website at columbia.com. You can also find additional items at mountainhardwear.com.
Why are Columbia jackets so expensive?
Outdoor enthusiasts of all kinds demand several things from their outdoor clothing choices. They must be warm, able to keep them dry, and adaptable to the changing situations. Those people also want clothing that will last long enough to be worth the price they pay. Columbia Sportswear may not be the cheapest option but most of the items are durable and long-lasting with most designed to be used as part of a whole system. Some of the most popular options on columbia.com are the three-in-one sets that can take people from fall to spring with no problem. Checking out the company's website lets you see the range of clothing for different weather conditions and offers suggestions based on your location and other factors such as how long you will be spending out in the elements.
Is Columbia Omni Heat warm?
Columbia Sportswear Omni Heat fabrics can be found in jackets, hats, and other items. This specially designed fabric was created to reflect your own heat back to you before it is lost so the warmer that you are, the more heat you will have reflected back. According to studies during the development of this technology, Omni Heat may increase the warmth felt by a wearer to some degree. The study was not done beyond product testing so the results may not be perfect from the scientific standpoint. In general though, yes, Omni Heat will keep you warm. First, it's a coat/jacket so you are going to derive some heat from it. The reflected heat you feel will also help increase comfort especially if you are prone to being warmer than others around you.
Which Columbia coast is warmest?
Columbia has a number of coats and jackets, each with its pros and cons, and each designed for different types of uses. For each item that you consider, read the full description as given by the website, and then follow up with any reviews that might be posted about that item. Shopping at columbia.com is simple as you can shop by item or by activity. You can also chat with product advisers that can help you with some choices.
Are Columbia jackets waterproof?
In the sportswear world, there are two label options. One is waterproof which means that you will not get wet under standard conditions while wearing that jacket and the other is water-resistant which means that you may eventually get wet while wearing the jacket under those same conditions. That doesn't mean that you can wear a waterproof jacket to hop into a river and expect to stay dry. Those are not the conditions that the jacket was designed for. For the average person, under typical Oregon weather conditions, most of the waterproof jackets will work as designed.
Do Columbia jackets run small?
The answer to this depends on how you like your outerwear to fit you, what you typically wear with it and what you consider to be small. If you usually wear a jacket over bulkier clothing, you may find the Columbia jacket to be a bit snug. Most jacket sizes are based on a person wearing just regular clothing. You may also find that different styles of the same brand do tend to run on the smaller or larger size. If you look at the descriptions on columbia.com, you will notice a size guide as well as a notation of whether the item runs big, small, or true to size.