Free NASCAR.com Superstore $50 Gift Card Get NASCAR.com Superstore $50 Gift Card for free with Swagbucks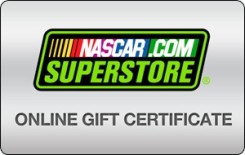 Details on the Free NASCAR.com Superstore $50 Gift Card
The NASCAR.com Superstore is the official online store of NASCAR, providing a selection of officially licensed merchandise that can't be beat. Whether shopping for yourself or looking for the perfect gift, the Superstore has something for everyone.

To view a sample e-Gift Card and a complete list of the Terms & Conditions click here.

Your gift code will be posted on your account profile, under "My Gift Cards" within 10 business days of verifying your purchase.
Sign up for Swagbucks
Sign up for free with just your email and password.
Earn 5000 SB
Complete surveys, take advantage of promos, find shopping deals, play games or watch videos.
Redeem your points for NASCAR.com Superstore $50 Gift Card
Exchange your SB for a NASCAR.com Superstore $50 Gift Card.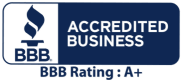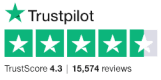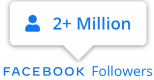 Frequently Asked Questions
What does Nascar.com sell?
NASCAR.com sells tickets to NASCAR events including races and meet and greets. There is also a NASCAR superstore that carries all of the memorabilia, clothes, and other NASCAR items that you want for yourself or the perfect gift for the racing fan in your life.
Which Nascar driver sells the most merchandise?
The NASCAR driver with the top sales as of February 2020 was Kyle Busch. Just four years ago, Busch ranked #3 on that list and was the man that NASCAR fans loved to hate. He has overtaken former #1. Dale Earnhardt Jr. not only for racing-themed merchandise but for his own line of energy drinks that he markets as well.
What network is airing Nascar today?
Where you can find a race depends on which NASCAR race you are looking for. There are a number of subdivisions and brackets within the sport with some of the less important races not televised or broadcast only in smaller markets. Most of the bigger NASCAR races can be found either on the Fox Sports network or through NBC and affiliates.
How many guys are on a Nascar pit crew?
During a race, there are only five members allowed in the pits.
How much does it cost to put a sticker on a Nascar?
The various stickers on a NASCAR car are sponsors who pay to have their product advertised. Fees for this placement will depend on the location of the sticker itself, the size, the number of races that it will be used and the driver themselves. Each car is divided into sections with certain sections considered more prime than others. A small sticker for a single race in one of the top spots can run as high as one million dollars. Designated trademarks are typically carried for an entire season and may be part of the race team name for the duration.




How much is Nascar fuel per gallon?
On average, NASCAR fuel is about double what the price at the pump might be so the prices fluctuate from race to race and from place to place.
Can you buy a Nascar engine?
You can buy a used NASCAR engine in a variety of places including eBay but be prepared for the very steep price tag especially if it was used in a race or by a higher profile driver. Brand new engines are typically only available to the drivers and teams directly but may be released to those who are willing to pay the up to $100,000 price tag.
How long does a Nascar engine last?
The average NASCAR engine is meant to last for one race and then will be rebuilt or replaced before the next race.
What is the average salary of a Nascar driver?
A new to the circuit driver will make far less than the big name drivers. Even the big name drivers do not get the same annual salaries if they hit a losing streak. And, for both the old and the new, NASCAR is not bringing in the kind of revenue that it used to meaning that annual salaries are down considerably. Some drivers are more reluctant to reveal what they make per season or per race especially the ones that would like to present a more 'down to earth' persona to their fans. Reportedly the average salaries range from $100,000 per year to 20 million per year, including endorsements and additional considerations.
How do I check my Nascar gift card balance?
To check balance of new gift cards visit Nascar.com gift cards or use this link. You will need the NASCAR shop gift card numbers including its unique pin to get your gift card balance. You can also check the balance during checkout or contact the customer service department if you have additional questions. The online gift certificates can be used to purchase collectibles, memorabilia, and other items from the official online store of NASCAR.