Free Callaway $50 Gift Card Get Callaway $50 Gift Card for free with Swagbucks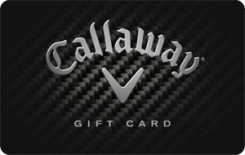 Details on the Free Callaway $50 Gift Card
Buy Callaway Golf Clubs, including Drivers, Irons, Fairway Woods,
Wedges Hybrids and Odyssey Putters, Top-Flite and Callaway golf balls and uPro-branded GPS range finders and more at Shop.CallawayGolf.com.

* This card may only be redeemed online at www.callawaygolfgiftcard.com, or by calling Callaway toll free, 7 days a week at (866) 927-7733.

To view a sample e-Gift Card and a complete list of the Terms & Conditions click here.

Your gift code will be posted on your account profile, under "My Gift Cards" within 10 business days of verifying your purchase.
Sign up for Swagbucks
Sign up for free with just your email and password.
Earn 5000 SB
Complete surveys, take advantage of promos, find shopping deals, play games or watch videos.
Redeem your points for Callaway $50 Gift Card
Exchange your SB for a Callaway $50 Gift Card.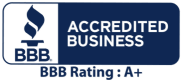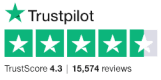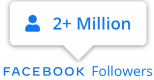 Frequently Asked Questions
Is Callaway a good brand?
Callaway golf clubs, golf balls, putters, and other items are typically rated in the top 10 of most reviews in terms of function, pricing, and more. The company also tends to get decent reviews for the ease of the checkout process, customer service, and pricing.


What are the best Callaway clubs?
The best golf clubs depend on your game, your budget, and your personal preference. To get the best feel for them, it is a good idea to try out golf equipment first hand before making a purchase. You will want to have the feel for the weight and swing before making a commitment. For those who are concerned about pricing, Callaway golf pre-owned clubs are a great way to start out and can also help you decide which clubs you prefer over others.


What brands does Callaway carry?
Callaway carries a number of brands not only for clubs but for sports apparel and golf accessories such as bags, golf balls, and head covers as well. One brand that stands out is Odyssey (odysseygolf.com) which produces one of the most consistently outstanding putters on the market. Additional brands include OGIO, and the clothing brands Travis Mathew, and Jack Wolfskin.


What are the best irons for a 20 handicapper?
No matter what, the main goal of any club in a golfer's bag is to improve their overall game. The iron, which is the most common of the clubs in general needs to be light enough to be handled well, but weighted correctly to drive the ball for increased distance. Some golfers, especially beginners will also need forgiveness in their clubs. A good golf pro will give you some personal preferences but none of those will matter in terms of the game if they do not work for the player's taste and style. Callaway golf does have quite a few choices in terms of irons including the Rogue, the Mavrik Max Graphite, and the Apex.


What is a good set of golf clubs for an average golfer?
The average golfer should consider having a good putter, a variety of irons, and a wedge even when starting out. Until you have found your footing, it may not be worth it to invest tons in new golf equipment, travel bags, and other items when you can find full pre-owned sets that can give you enjoyment and help you improve your game while you get ready to make that next step.


Where are Callaway clubs made?
Production of Callaway golf clubs may depend on the type of club and where it is intended to be sold. For most clubs sold in the US and in Europe, the production is done in 2 parts starting in various parts of Asia before moving to the finishing production stages in Mexico. For golf clubs that are meant to be sold in Asia, both parts of the process are typically completed in Japan. Golf balls are a similar story. Complex balls with multi-layer designs typically used by the more elite players are made in the long-standing factory in Chicopee, Massachusetts. Simpler balls or mass-produced designs come from either China or Taiwan.


What is Callaway outlet condition?
Items that you might consider buying at a Calloway outlet are not going to disappoint in terms of condition but may surprise you in terms of pricing. A new product may be out of your current budget but the same or similar item in an outlet can save you hundreds of dollars. Callaway rates items from 'average' to 'outlet condition' with the best being the latter. Average condition items may be returns, pre-owned, or damaged in transit. Outlet condition is considered the best of the bunch but is items that for one reason or another cannot be sold as new. A club that is outlet condition maybe a demo or a floor sample so while it has never been out on the course or used to hit a ball, it cannot legally be called 'new.'


How Does Callaway Trade-In Work?
To start a trade-in online, shop the Callaway golf company website and add your selected clubs to the cart. During checkout, select the clubs that you are intending to trade-in and get a rough idea of their value on the spot. Box up and ship your clubs by using the email us function to get a label and additional instructions. Once the clubs arrive and are inspected you will receive the trade-in value.


How do I get a Callaway Golf coupon?
There are several ways to get a coupon from Callaway including subscribing to the newsletter to stay informed about every promo and the special offers that happen during the year. Additional Callaway coupons may be found at Groupon, SwagBucks, and other sites for savings on new equipment, travel gear, or an e-gift card for the golfer in your life.


How to check a Callaway Golf gift card balance
To check your gift card balance either call 866-927-7733 or find the card value by visiting the Callaway Golf Gift Card Program page.