Free Applebee's $25 Gift Card Get Applebee's $25 Gift Card for free with Swagbucks
Details on the Free Applebee's $25 Gift Card
Some Cards Are Just Tastier. Applebee's Gift Cards have tons of tasty options you won't find anywhere else. And, our Gift Cards can be used at nearly 1900 U.S. locations. Plus, there are no fees or expiration dates. Visit applebees.com/gift-cards to learn more.

Terms and Conditions: This gift card is usable up to balance only to purchase goods or services at any Applebee's Grill + Bar® in the U.S. and Canada or through applebees.com. Not usable to purchase gift cards. Card is not redeemable for cash unless required by law. Card will not be replaced or replenished if lost, stolen, damaged or used without authorization. ACM Cards, Inc. or the Franchisee of the independently owned restaurant where card was purchased is the card issuer. ACM or Franchisee may delegate its issuer obligations to an assignee. Purchase, use or acceptance of card constitutes acceptance of these terms. Inquiries, complete terms and restaurant location information: visit applebees.com or call 1-800-252-6722.
©2018 Applebee's Restaurants LLC

Your gift code will be posted on your account profile, under "My Gift Cards" within 3 business days of verifying your purchase.
Sign up for Swagbucks
Sign up for free with just your email and password.
Earn 2500 SB
Complete surveys, take advantage of promos, find shopping deals, play games or watch videos.
Redeem your points for Applebee's $25 Gift Card
Exchange your SB for an Applebee's $25 Gift Card.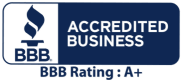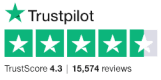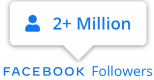 Frequently Asked Questions
How Do You Use an Applebee's Gift Card?
Applebee's Neighborhood Grill & Bar let you use your gift card as soon as you've purchased it. If you've received a physical gift card, you can take it straight into your nearest participating restaurant for immediate use. If you receive a digital gift card, you can print out the card and share the print with your waiter when you're ready for your check. Your waiter will be able to activate your card for you and use its balance on your meal if you so choose.

Do note, though, that you cannot reload an Applebee's gift card.


Can You Use an Applebee's Gift Card In-Store and Online?
These days, it's easy to request that a restaurant deliver delicious meals straight to your door. What do you do, though, if you want to use your gift card in-store and online?

The good news is that Applebee's will let you do just that – to a point. You can use your gift card when ordering a meal in-store or when placing an order for carryout. If you want to order Applebee's Carside to Go, however, you're going to need to do so through www.applebees.com. Unfortunately, the delivery platforms that let you order Applebee's straight to your door don't accept store egift cards as a form of payment at checkout.


Are There Restrictions Placed on Applebee's Gift Cards?
The only thing you're not allowed to purchase with an Applebee's gift card is another Applebee's gift card.


What Can You Buy with an Applebee's Gift Card?
Applebee's doesn't try to restrict what you can purchase with an Applebee's gift card. Whether you're ordering for carryout or coming into a store to eat, you'll be able to use your gift card to purchase anything available to you on the Applebee's menu. Just present your card when you receive your check, either as a supplement for your credit card or in addition to a debit card. Either way, you'll leave having enjoyed a fine meal for less than you would have normally.


How Do You Check Your Applebee's Gift Card Balance?
Checking the balance on your Applebee's gift card is easy. Your options include:

Calling the corporate office (1-888-592-7753) with your card number
Visiting your local Applebee's and asking a waiter or hostess to check your balance for you
Visiting Applebees.com/giftcard and typing in your sixteen-digit number
Best play to buy an Applebee's gift card?
You can purchase an Applebee's Gift Card at popular grocery stores and retailers. To get the best deal when you buy an Applebee's Gift Card, consider sites like MyGiftCardsPlus where you can earn cash back on your purchase.


How Can You Earn a Free Applebee's Gift Card?
What are you supposed to do, though, if you want to go out to eat but don't have the money? Good news. There's an easy way for you to earn an Applebee's gift card for free. When you sign up for an account through Swagbucks, you'll have the chance to take surveys, watch videos and play games in exchange for points. Once you've earned enough of these points, you'll be able to cash them out for a free gift card to your venue of choice. If you're craving a hearty plate of appetizers or a sizzling sirloin, it'll be off to Applebee's with you the next time you want to go out.


What is Applebee's?
Want to head out to eat on a laid-back Friday night? Or would you prefer to spend an evening out with your girls? The Applebee's franchise is the perfect restaurant for families and parties alike. Its friendly atmosphere makes it the ideal place to have a first date or to catch up with old friends. Applebee's grill pride itself on offering folks of all stripes a place to kick up their feet and enjoy a home-cooked meal.