Free Ulta Beauty $25 Gift Card Get Ulta Beauty $25 Gift Card for free with Swagbucks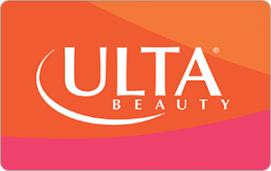 Details on the Free Ulta Beauty $25 Gift Card
Ulta Beauty is the largest beauty retailer in the United States and the premier beauty destination for cosmetics, fragrance, skin, hair care products and salon services. Ulta Beauty offers more than 25,000 products from approximately 500 well-established and emerging beauty brands across all categories and price points, including Ulta Beauty's own private label. Ulta Beauty also offers a full-service salon in every store featuring hair, skin brow, and make-up services.

Ulta Beauty eGift Cards are the perfect gift for any occasion. No service fees and No expiration date apply. Ulta Beauty eGift Cards are accepted at Ulta Beauty stores nationwide and at Ulta.com.

Gift Card ("Card") Terms & Conditions ("Terms")
Protect Card like cash. Card not valid for use until purchased and activated. Purchase, use or acceptance of Card constitutes acceptance of Terms. Usable up to remaining Card balance to purchase goods or services at Ulta Beauty stores or at Ulta.com. Not redeemable for cash except as required by applicable law. Card does not expire or incur fees. Card is not a credit or debit card. If lost, stolen or damaged, Card will not be replaced without proof of purchase. Issuer is not responsible for use of Card without authorization. Ulta Beauty Cosmetics, LLC ("Issuer") is Card issuer and sole obligor to Card owner. Issuer may delegate its obligations to an assignee, without recourse, after which the assignee will be sole obligor to Card owner. For balance inquiry, additional and changed Terms (Issuer reserves right to change Terms at any time), visit www.ulta.com/ulta/guestservices/giftcard.jsp or call 1-888-566-2736.
Sign up for Swagbucks
Sign up for free with just your email and password.
Earn 2500 SB
Complete surveys, take advantage of promos, find shopping deals, play games or watch videos.
Redeem your points for Ulta Beauty $25 Gift Card
Exchange your SB for an Ulta Beauty $25 Gift Card.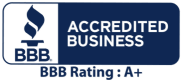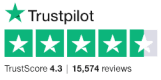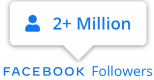 Frequently Asked Questions
Is Ulta Beauty better than Sephora?
Ulta Beauty has a number of advantages over Sephora including a wider range of products for hair care, skincare, and all things beauty. Sephora is known as the higher end store, dealing with the fancier name brands that unfortunately being with them the higher price tags. While there are some of these same brands at the Ulta stores, you will also find mid and lower price range brands as well. Ulta Beauty's own private label is also another option for many products.
Does Canada have Ulta Beauty?
Ulta is expected to open stores in Canada as soon as the middle of 2021 according to an updated press release. The brand will also expand its online presence once the stores are up and running but according to that same press release, shipping to Canada has been paused at this time.
Does Ulta sell makeup forever?
No, Makeup Forever is not available at Ulta.
What is Ulta beauty known for?
Ulta Beauty is recognized as the largest beauty retailer in the United States with items that satisfy the needs of most budgets across nearly all beauty categories. Shoppers can speak to beauty consultants who can help them make informed decisions based on skincare needs, makeup taste, and style and can even help them figure out a routine for their day/evening looks. For additional shopping options visit www.ulta.com.
Does Ulta Beauty give samples?
Ulta does give samples including fragrance samples and others. Some samples are available upon request while others may be offered when a new brand or new item becomes available.
Is Fenty beauty sold at Ulta?
No, Fenty beauty products are not sold at Ulta at this time.
Does Ulta ship internationally?
No, Ulta does not ship internationally at this time. Shipping is available to the United States, the US territories, and military addresses.
Does Ulta have testers for drugstore makeup?
In the past, this was the case, however, new guidelines are in place in Ulta Stores for the health and safety of employees and customers. These new guidelines include no more testing of makeup and also changes some of the salon services that are being offered.
What should I buy at Ulta?
Everyone has their favorite recommendation for brands and items including the employees. If you are buying for yourself, you will have a solid idea of your tastes and preferences. If you are shopping for someone else it might be better to give a gift card that they can use for their own items. Ulta Beauty gift cards are available in plastic or as a digital eGift card that can be emailed to anyone you want. Cards can be used to buy hair care, skin care, fragrance, and more at the store or online.
How do I check my Ulta gift card balance?
You can run a card balance check on your Ulta beauty gift card or Ulta beauty egift card at any Ulta beauty store by the checkout kiosk or run a balance inquiry when you visit www.ulta.com. Have your gift card number and pin number ready when assessing your card value.