Free Sam's Club $25 Gift Card Get Sam's Club $25 Gift Card for free with Swagbucks
Details on the Free Sam's Club $25 Gift Card
With a Sam's Club eGift Card, you get low prices every day on thousands of popular products in stores or online at Samsclub.com. You'll find a wide assortment of top electronics, toys, home essentials and more. Plus, cards don't expire and you never pay any fees.

Disclaimer
Prodege, LLC, is not affiliated with Wal-Mart Stores, Inc. or Walmart.com. The services, products, or activities of Prodege, LLC, are neither endorsed nor sponsored by Wal-Mart Stores, Inc. or Walmart.com. Wal-Mart and Walmart.com gift cards are sold by Giftango, an authorized distributor of Wal-Mart and Walmart.com Gift Cards. WALMART, Walmart.com, the WALMART logo, the WALMART.COM mark, the SAM'S CLUB mark, the SAM'S CLUB logo, and the SAMSCLUB.COM mark are trademarks of Wal-mart Stores, Inc., or its affiliates.

To view a sample e-Gift Card and a complete list of the Terms & Conditions click here.

Your gift code will be emailed and posted on your account profile, under "My Gift Cards" within 10 business days of verifying your purchase.
Sign up for Swagbucks
Sign up for free with just your email and password.
Earn 2500 SB
Complete surveys, take advantage of promos, find shopping deals, play games or watch videos.
Redeem your points for Sam's Club $25 Gift Card
Exchange your SB for a Sam's Club $25 Gift Card.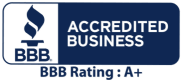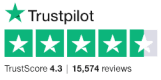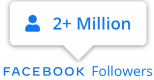 Frequently Asked Questions
How Can You Check Your Sam's Club Gift Card Balance?
Checking your Sam's Club gift card balance is a pretty straightforward process. To do so, all you need to do is:

Sign in to your Sam's Club account on SamsClub.com.
Click on "My Account" to access your account's homepage.
Enter your gift card's unique sixteen-digit number.
Enter the 4-digit PIN on the back of your card.
Click "Check Balance."


Where Can You Use Your Sam's Club Gift Card?
If you've been gifted a Sam's Club gift card, you're in luck. As long as you have a membership with the retailer, you'll be able to purchase groceries and other home goods both in-store and from the comfort of your home. Sam's Club offers free shipping for its Sam's Club Plus members, too – all the more reason to consider upping your membership, if you've already got one.


Are There Restrictions With a Sam Club's Gift Card?
There are some items Sam's Club will not allow you to purchase with your gift card, unfortunately. You won't be able to purchase lottery tickets or other gift cards unless you have an alternative credit card on hand. Likewise, you won't be able to buy into a Sam's Club Plus account with your gift card balance.

The good news is that as long as you're using your gift card for bulk purchases or one-off trips, you'll be able to purchase just about everything else in the store.


Where Can You Buy A Sam's Club Gift Card?
Where, though, can you find a Sam's Club Gift Card? Physical gift cards are available for purchase with most retailers, including Walmart, Target, Kroger and so on. You can alternatively purchase e-gift cards for Sam's Club through the retailer's website or through the site built for Walmart Incorporated.


Can You Use Sam Club's Gift Cards At Walmart?
You can use your Sam's Club gift card to make purchases at Walmart and vice versa.


Will Sam's Club Replace A Lost Or Stolen Gift Card?
At this point in time, Sam's Club and Walmart, Inc. will not replace a gift card that's been lost or stolen. If you want to protect your balance, do what you can to keep the unique sixteen-digit number private. Likewise, don't share your Sam's Club membership card or log-in information with anyone you don't trust.


How Can You Get A Free Sam's Club Gift Card?
Do you want to cut your shopping costs? A free gift card to Sam's Club will help you do just that. How, though, can you go about getting a gift card for free?

Sign up for a Swagbucks account, of course! When you sign on with Swagbucks, you can take surveys, watch videos and play games to earn points toward a free gift card. Cash those points out, and you'll be able to buy your next Sam Club's purchase without the help of a credit card.


What Is Sam's Club?
Sam's Club is a retail outlet that is part of the larger Walmart, Inc. You need a Sam's Club Membership to make a purchase from your local Sam's Club, regardless of whether or not you have a gift card.

Once you have your membership secure, however, you'll be able to purchase groceries and home supplies in bulk and at your leisure. Sam's Club specializes in providing churches and non-profits with the bulk goods they need to continue serving their consumer bases. That doesn't mean, though, that you can't take advantage of the deals on bulk goods!