Free Staples $10 Gift Card Get Staples $10 Gift Card for free with Swagbucks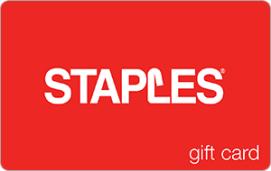 Details on the Free Staples $10 Gift Card
From laptops and tablets to furniture, luggage, business essentials and more, there's something for everyone at Staples®. Plus, Staples gift cards can be redeemed in stores nationwide as well as online at staples.com. To find a store near you, go to staples-locator.com or call 1-800-STAPLES. Give yourself the gift of choice with a Staples gift card.

Disclaimer:
Swagbucks is a program provided by Prodege. Staples is neither a sponsor of Swagbucks nor an affiliate of Swagbucks. See Staples Gift Card for complete terms and conditions of use.

Terms and Conditions:
Valid only if purchased from a Staples U.S. retail store, at staples.com or from an authorized reseller or distributor, or received from an authorized distributor. No more than five cards may be used for any single purchase.

To view a sample e-Gift Card and a complete list of the Terms & Conditions click here.

Your gift code will be posted on your account profile, under "My Gift Cards" within 10 business days of verifying your purchase.
Sign up for Swagbucks
Sign up for free with just your email and password.
Earn 1000 SB
Complete surveys, take advantage of promos, find shopping deals, play games or watch videos.
Redeem your points for Staples $10 Gift Card
Exchange your SB for a Staples $10 Gift Card.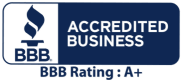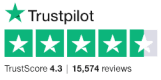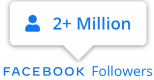 Frequently Asked Questions
Are all Staples stores closing?
Many Staples stores closed in recent years, shifting most of the focus to the website, staples.com. Many stores did remain open. Struggling stores had been closed prior to the pandemic with some reopening and some remaining closed permanently.
What is Staples called now?
Staples is now called Staples International although some stores have not changed the logo or name on their building.
Can you print at Staples?
Yes. You can either have the project printed for you at any Staples U.S. retail store or you can use the self-serve machines for yourself. More complex printing projects including business essentials like pamphlets, mailers, and, employee handbooks can also be printed.
How much does it cost to print at Staples?
Printing prices depend on factors such as the choice of paper, color or black and white, and size of the project. Most printing prices start at just thirteen cents per sheet.
Is Staples owned by Office Depot?
No, although a merger between the two office supply stores was attempted, the FTC blocked the deal. Staples is currently owned by Sycamore Partners while Office Depot is owned by ODP Corporation.
Will Staples laminate for you?
Staples will laminate your projects for you with pricing similar to the prices for printing.


Is Staples better than Office Depot?
Compared head to head, both stores are about equal in terms of what they offer, pricing and service. Office Depot may have a slight advantage when it comes to sales, coupons, and discounts.
Is Staples a stable company?
The answer to this complex question may depend on what you mean by 'stable' and who you ask in the first place. To the loyal shopper who uses staples.com for office supply needs, it is doing fine but to those who prefer to shop in person, the chain is less than okay with stores closing and more suspected of being in danger of being closed. Looking closer, economists and business experts suggest that the Staples is about to become another casualty as their attempts to rebrand and refocus are destined to fail. Staples' current parent company has even announced that it would like to reduce the number of actual stores by more than half with the real possibility of just killing the brand once and for all.
Does Staples do logo designs?
Staples does does do logo designs for individuals and companies. You can work with one of the professionals on a logo design and then create all of the promotional materials that you need.
How do I check my Staples gift card balance?
To check your egift card or physical gift card balance visit staples.com/giftcards. You will need the card number and pin for a check balance. You may also check the balance during your checkout while shopping online by clicking on "gift cards and more" on the payment page. Enter the full card number and then click "apply". It will show the amount that is available and you can choose whether to apply the full balance of the gift card to that order or not. You can also as a store employee to assist you with this while shopping in person.