Free Maggiano's Little Italy $25 Gift Card Get Maggiano's Little Italy $25 Gift Card for free with Swagbucks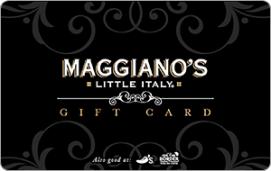 Details on the Free Maggiano's Little Italy $25 Gift Card
We at Brinker believe that "Serving the World a Great Taste of Life®" describes the soul of our company. It is what we stand for. With our 4-Choice gift card, anyone can experience our passion first hand. Honored at Chili's Grill & Bar®, Romano's Macaroni Grill®, On The Border Mexican Grill & Cantina®, and Maggiano's Little Italy®, this one card is sure to satisfy any craving with a fabulous meal, prepared and served with true hospitality. Brinker 4-Choice gift cards are honored in all affiliated restaurants in the U.S., Puerto Rico, Guam and on U.S. Military Bases overseas. Our gift cards never expire or experience any service or dormancy fees.
Sign up for Swagbucks
Sign up for free with just your email and password.
Earn 2500 SB
Complete surveys, take advantage of promos, find shopping deals, play games or watch videos.
Redeem your points for Maggiano's Little Italy $25 Gift Card
Exchange your SB for a Maggiano's Little Italy $25 Gift Card.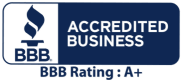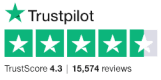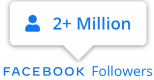 Frequently Asked Questions
Does Maggiano's have a rewards program?
Maggiano's does have a rewards program specifically designed for those who host special events in their dining rooms. The program is called Planner Perks and is free to join. Rewards include gift certificates for food/beverages, gift certificates to Amazon, and other benefits. After enrolling in the program, you will earn points based on the number of events hosted as well as the amount spent during the event. You earn one point for every dollar spent. Members at the basic level who host an event with up to 7500 points earned will receive a gift certificate worth $600. Select Members are those who host 2 events in a single year. Premier Members are those who host at least 2 events and earn 10,000 points. Those members earn rewards that include no deposit required, no fee for cancellations, and an Amazon card.
What is Maggiano's E-Club?
To sign up for Maggiano's E-Club you only need to fill out a quick and easy form online at www.maggianos.com or in their restaurant. Not only will you receive the Maggiano's newsletter you will also receive an automatic discount of $10 at your next visit. Members also receive other benefits throughout the year.
Is Maggiano's E-Club membership free?
Signing up for the Maggiano's E-Club is totally free and takes only a few moments. You will fill out a form with your personal information, a valid email address, and additional information such as birthdate, anniversary date, and information about your children. All of this is used to give the proper discounts to you during the year.
What deals can I get for joining Maggiano's E-Club?
Newly enlisted members of Maggiano's E-Club will receive a $10 discount on their next visit but will also receive discounts for a birthday, anniversary, and other special events. Special events may also be announced during the year via the newsletter.
Can I transfer my Maggiano's Rewards to other restaurants?
Brinker services corporation operate over 1600 restaurants. Unfortunately you cannot transfer Planner Perks at other restaurants such as Chili's Grill & Bar and On the Boarder.
Does Maggiano's do anything for birthdays?
Maggiano's offers a coupon for $10 off a birthday meal through the E-Club. Additionally, desserts may also be provided for the birthday person. Children receive cake for their birthday plus the ability to create their own pasta dishes when a birthday event is booked at the restaurant.
Does Maggiano's have a military discount?
Maggiano's may not offer daily military discounts but has a number of special events throughout the year. Enjoy a great evening during their Veteran's Day discount which includes a free meal from a select menu plus a discount of 20% at the next visit.
What other restaurants can I use a Maggiano's gift card at?
Maggiano's gift cards can be used at Maggaino's Little Italy restaurants, Chili's Bar and Grill, On the Border Mexican Grill and Cantina, and Romano's Macaroni Grill. You can use a traditional gift card or eGift card.
How do I check my Maggiano's gift card balance?
You can check the Maggiano's Little Italy gift cards by going to www.mangianos.com and entering the required information. You can also call customer service at 1-888-532-6092 to get your updated balance information.
Are there any restrictions with Maggiano's gift cards?
Maggiano's gift cards can be used for food and beverages at the listed restaurants. Restrictions include no refunds, no replacement for cards that are lost or stolen, and no cash access. Some states require that gift cards be allowed to be converted to cash. Gift cards cannot be used to buy additional gift cards.