Free P.F. Chang's $25 Gift Card Get P.F. Chang's $25 Gift Card for free with Swagbucks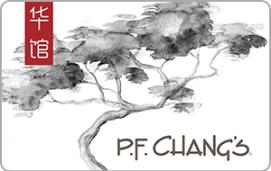 Details on the Free P.F. Chang's $25 Gift Card
Founded in 1993 by Philip Chiang and Paul Fleming, P.F. Chang's is the first multi-unit restaurant concept in the U.S. to honor and celebrate the 2,000-year-old tradition of wok cooking as the center of the guest experience. Since inception, P.F. Chang's chefs have been hand-rolling dim sum, hand chopping and slicing all vegetables and meats, scratch cooking sauces and wok-cooking each dish, every day in every restaurant. P.F. Chang's Farm to Wok® menu highlights its wholesome, scratch-cooking approach and introduces new dishes and drinks for lunch, happy hour and dinner.

Purchase or use of P.F. Chang's prepaid gift cards, issued by PFCCB Gift Card LLC, constitutes acceptance of the following terms and conditions. This card is redeemable only for food and beverages at participating P.F. Chang's locations in the contiguous United States, excluding airport locations. This card has no fees or expiration date. This card must be presented for all purchases, and cannot be redeemed or exchanged for gift cards or cash, except where and to the extent required by law. If lost, damaged, or stolen, we will, upon presentation of verified proof of purchase, offer a replacement card valued at the balance of this card at the time it is reported to us as lost, stolen, or damaged. Void if sold, purchased, brokered or bartered. These terms and conditions are governed by the laws of the state where the card is purchased. To find a participating location, make a reservation, or check your balance, and for all other inquiries, visit our website at www.pfchangs.com or call 1-866-PFCHANG.
Sign up for Swagbucks
Sign up for free with just your email and password.
Earn 2500 SB
Complete surveys, take advantage of promos, find shopping deals, play games or watch videos.
Redeem your points for P.F. Chang's $25 Gift Card
Exchange your SB for a P.F. Chang's $25 Gift Card.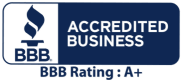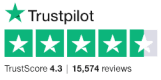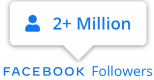 Frequently Asked Questions
What does PF stand for in PF Changs?
The name is derived from the combined names of the two founders: Paul Fleming (PF) and Philip Chiang, (Chang).
How expensive is PF Chang's?
As with any bistro, PF Chang's has a mix of low to higher-priced menu items. Entrees are among the most expensive items on the menu so many people opt for their own appetizers and an entree to share.
Is PF Chang's open during Covid?
Like most restaurants, PF Chang's faced the Covid-19 lockdowns with concerns about employees and the state of the business. As some states were ready for reopening at various levels, PF Chang's worked with the laws of the state to ensure the health and safety of everyone from the employees to the returning customers. In some areas, this could mean only delivery or curbside pickup while in others it could mean limited dining options with extra precautions.
What's the best thing to eat at PF Changs?
There are plenty of delicious menu items at PF Chang's from entrees to dessert. A favorite of some reviewers is the spicy chicken noodle soup bowl. Others enjoy Chang's lettuce wraps. There are many Asian favorites as well with an extensive number of vegetarian-friendly dishes.
Is there a dress code for PF Chang's?
There is not an official dress code for PF Chang's but because it is a higher-end bistro attire should be casual/dressy.
Is PF Chang's owned by Cheesecake Factory?
No, PF Chang's is not owned by Cheesecake Factory. It is currently owned by TriArtisan Capital Advisors and Co.
Does PF Chang's offer senior discounts?
No, PF Changs does not offer senior discounts however seniors can find discount codes and coupons online at places such as SeniorDiscounts and at Swagbucks.
Do PF Changs entrees come with rice?
Yes! All of the PF Changs entrees come with either brown or white steamed rice.
Is PF Chang's Chinese?
The main focus of the dishes is American Chinese but there other Asian influences to be found there as well.
How to check P.F. Chang's gift card balance?
To check balance of a P.F. Chang's gift card or egift card visit https://www.pfchangs.com/gift-cards. You can also check the balance at any P.F. Chang's location during checkout. You call 1-866-pfchang to check the balance of this card. You will need your gift card number ready.