Free Carrabba's Italian Grill $25 Gift Card Get Carrabba's Italian Grill $25 Gift Card for free with Swagbucks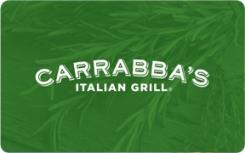 Details on the Free Carrabba's Italian Grill $25 Gift Card
Handmade Italian dishes prepared to order in a lively open kitchen. The herbs have been chopped, fresh vegetables have been washed, the brick oven is glowing, sauces are simmering on the stove, bread is baking, and the grill is flickering with heat. Good people and good food have been vital ingredients of life for generations of the Carrabba family, both back in Italy and here in America. It is the memories of these Italian family dinners – from cooking in a kitchen that was always alive with conversation, laughter, tastes and aromas, to the eating and enjoyment of a meal made with love – that inspire Carrabba's Italian Grill, every day.

The Carrabba's Gift Card is also valid for use at all U.S .Outback Steakhouse, Bonefish Grill and Fleming's Prime Steakhouse & Wine Bar. For more information and sample menus, visit www.carrabbas.com

Your gift code will be posted on your account profile, under "My Gift Cards" within 10 business days of verifying your purchase.
Sign up for Swagbucks
Sign up for free with just your email and password.
Earn 2500 SB
Complete surveys, take advantage of promos, find shopping deals, play games or watch videos.
Redeem your points for Carrabba's Italian Grill $25 Gift Card
Exchange your SB for a Carrabba's Italian Grill $25 Gift Card.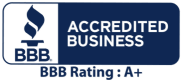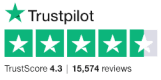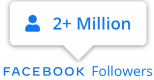 Frequently Asked Questions
How expensive is Carrabba's Italian Grill?
Carrabba's Italian Grill may be a bit pricier than the average night out for some people, the typically high customer ratings for good food make it worth it. Italian food is usually a safer bet for groups where everyone is not agreeing and the portions are large enough to make it worth it. Well-planned in advance can mean getting two full meals out of one entree. Having a look at sample menus online can help with these decisions.
Does Carrabba's offer senior discount?
Carrabba's does offer a senior discount of 10%. Diners may be asked to present an AARP card to receive this discount in some locations.
Does Carrabba's have unlimited soup and salad?
Yes! You can order the unlimited soup and salad at Carrabba's Italian Grill from the lunch menu. You pay one price and then choose from the available soups and freshly made salads.
Is Carrabba's owned by Olive Garden?
No, Carrabba's is not owned by Olive Garden which is a Darden brand. Carrabba's is owned by Bloomin' Brands which also owns Outback Steakhouse, the Bonefish Grill, and Fleming's Prime Steakhouse &Wine Bar. You can find information for all of the Bloomin' Brands restaurants and locations at bloominbrands.com.
What are the specials at Carrabba's?
There are a variety of specials offered at Carrabba's including lunch and dinner specials. For lunch, one of the most popular choices is the endless soup and salad while dinner specials focus more on family dinners. Family bundles include a choice of a pasta dish, side salads, and bread and are meant to serve 4 or more people for one price.
Does Carrabba's make their own pasta?
Fresh, house-made pasta was once a major selling point for Carrabba's in the United States but the brand has made some changes to the menu and has now ended that practice.
What is in Carrabba Italian salad?
The exact content of the Italian salad at Carrabba's may depend on availability and other factors however, the basic recipe calls for mixed salad greens, Romaine lettuce heart, fontina cheese, and a range of vegetables that include red onion, carrots, celery. The dish may also include fennel, a relative of the carrot with a slightly spicy, licorice flavor.


Check the balance of my Carrabba's Italian Grill gift card?
You can check balance on my Carrabba's gift card and egift card by clicking here or call (855)-739-2760 to check the gift card balance with the card number ready.
Where did Carrabba's start?
Carrabba's Italian Grill began in Houston, Texas in the late 1980s. Eventually growing to several locations, the restaurant became part of the Bloomin' Brands family of restaurants. There are currently more Carrabba's locations in the state of Florida than anywhere else.
Who is the owner of Carrabba's?
The majority of Carrabba's locations in the United States and Puerto Rico are owned and operated by Bloomin' Brands. The 2 original locations, located in Texas are still owned by the Carrabba family.