Free IHOP $5 Gift Card Get IHOP $5 Gift Card for free with Swagbucks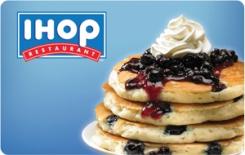 Details on the Free IHOP $5 Gift Card
Some of the best memories are made at the breakfast table. For more than 55 years, at more than 1,600 locations, millions of people have made those memories at IHOP®. Fluffy pancakes, omelettes layered with flavor, the iconic Rooty Tooty Fresh N' Fruity®, and more than 30 Simple and Fit items all under 600 calories, nobody does breakfast better than IHOP. With IHOP gift cards, you can start the day off right. Whatever the occasion, wherever you are, create a memory with an IHOP gift card. Always easy to order, IHOP gift cards are convenient, flexible and available in either plastic or digital formats. Plus, there are no fees or expiration dates. So treat yourself and make a great memory at IHOP. Visit http://www.ihop.com to learn more.

To view a sample e-Gift Card and a complete list of the Terms & Conditions click here.

Your gift code will be posted on your account profile, under "My Gift Cards" within 10 business days of verifying your purchase.
Sign up for Swagbucks
Sign up for free with just your email and password.
Earn 500 SB
Complete surveys, take advantage of promos, find shopping deals, play games or watch videos.
Redeem your points for IHOP $5 Gift Card
Exchange your SB for an IHOP $5 Gift Card.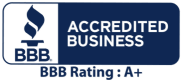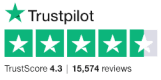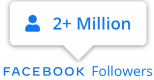 Frequently Asked Questions
Where Can You Use Your IHOP Gift Card?
You can use your IHOP restaurant gift card in person or when ordering online through an IHOP website. However, you will not be able to use your gift card to order IHOP through a third-party delivery site.


What Are Your IHOP Gift Card Purchasing Restrictions?
Unfortunately, there are some things that your IHOP gift card can't buy you. You won't be able to purchase another IHOP gift card with a gift card that was given to you. Otherwise, you're free to peruse the menu and make the most out of your gift.


What Can You Buy With An IHOP Gift Card?
IHOP's menus are unlimited explorations of just what the pancake can do. The next time you're at an IHOP, you'll be able to use your gift card to buy breakfast, lunch or dinner. Menus will vary based on the franchisee you're in and what's available at the time. Your gift card is redeemable for delivery or pick-up as well.


How Can You Check Your IHOP Gift Card Balance?
You can check the balance on your IHOP gift card one of three ways, including:

Visiting any IHOP in person and asking your server or an available cashier to check your balance for you.
Logging onto IHOP.com, accessing your account, and using your sixteen-digit number to check balance.
Calling IHOP representatives at 1-855-316-7063 and providing them with your sixteen-digit number.


Will IHOP Replace A Lost Or Stolen Gift Card?
At this point in time, IHOP does not replace lost or stolen gift cards. This is all the more reason to keep a close eye on your physical gift cards. If you're working with an e-gift card, do what you can to keep the log-in information affiliated with it as private as possible. Do not share your sixteen-digit number with anyone you don't trust.


What Is IHOP?
IHOP, or the International House of Pancakes, is one of the most successful breakfast chains operating in the United States today. Whether you're going to a stack of fluffy pancakes or you want something a little heartier like omelets, you'll find a wide variety of potential breakfasts on the IHOP menu. Give the perfect gift, a plate of Rooty Tooty Fresh n Fruity stack, or tuck into eggs and hashbrowns – either way, you'll come away from the breakfast table with leftovers to spare.

If IHOP's pancakes aren't enough of a selling point, most of their restaurants are open 24 hours a day, seven days a week. That means it's breakfast for dinner – and lunch and then breakfast again!


How Can You Get A Free IHOP Gift Card?
Feeling hungry? Good news! You don't have to break out the Mastercard to pay for your next meal at IHOP. Instead, you can sign up for a Swagbucks account and start earning your way toward a free IHOP gift card.

With Swagbucks, you can take quizzes, watch videos, answer surveys, and play games to earn points. Once you've earned a certain number of points, you'll be able to cash them out for a gift card to your favorite retailer like Starbucks, Amazon, Apple iTunes and more.