Free Chevron Gift Card $50 Gift Card Get Chevron Gift Card $50 Gift Card for free with Swagbucks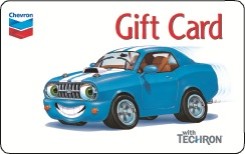 Details on the Free Chevron Gift Card $50 Gift Card
Chevron Gift Cards can be used in the United States for fuel, snacks and services. Accepted at nearly 8,000 Chevron and Texaco branded stations in the United States. No hidden fees, No expiration dates


*This is a physical gift card and will be shipped to the address listed in your Swagbucks account. Make sure the address is correct as we cannot ship out replacement gas cards.

Disclaimer:
Chevron gift cards are valid at over 8,000 Chevron and Texaco branded locations in the United States and may be used to purchase authorized goods and services. Chevron U.S.A. Inc., including its affiliates and divisions, is not a sponsor or co-sponsor of this promotion and is not affiliated with Swagbucks. See terms and conditions at www.svmcards.com. All rights reserved.

Note: This is a physical Gift Card and will be mailed to the shipping address associated with your Swagbucks account. Under no circumstances will this Gift Card be mailed to a different address. To update your shipping address, go to "My Settings" and click the edit tab located next to Shipping Information.
Sign up for Swagbucks
Sign up for free with just your email and password.
Earn 5000 SB
Complete surveys, take advantage of promos, find shopping deals, play games or watch videos.
Redeem your points for Chevron Gift Card $50 Gift Card
Exchange your SB for a Chevron Gift Card $50 Gift Card.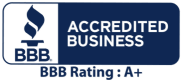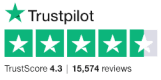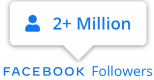 Frequently Asked Questions
Where Can You Use Your Chevron Gift Card?
You'll be able to use your Chevron gift card at any of the 8,000 operating Chevron or Texaco stations across the United States. Unfortunately, there's no way to purchase anything from Chevron or Texaco online – but that doesn't mean you won't be able to use an e-gift card to make your fuel or snack purchases.


Are There Restrictions Placed On Chevron Gift Cards?
There are some limits on what you can purchase with your Chevron gift card or Texaco gift cards. You won't be able to use this gift to purchase additional gift cards or lottery tickets. However, everything else in a Chevron or Texaco shop will be up for grabs.


What Can You Buy With A Chevron Gift Card?
As mentioned, Chevron and Texaco specialize in providing you with the fuel you need to get from Point A to Point B. You'll be able to use your gift card to fill your tank or fill your belly with any of the snacks your local Chevron has in stock. Do note, however, that if your Chevron is attached to a fast-food restaurant, you'll need a separate gift card or your credit card to make a meal purchase.


How Can You Check Your Chevron Gift Card Balance?
You can check the balance on your Chevron gift card one of three ways:

Call Chevron or Texaco at 1-800-972-7481
Check your balance in stores
Sign onto chevrontexacostations.com and log in to your account to check your balance


Will Chevron Replace A Lost Or Stolen Gift Card?
Unfortunately, Chevron will not replace damaged cards or gift cards that have been lost or stolen at this point in time. That's why it's all the more important to keep your physical gift card as safe as possible. Be sure, too, not to share your login information with anyone you don't trust. While you can't make online purchases at Chevron, someone who hacks your account may still be able to use your e-gift card to make a purchase in person.


How Are Chevron Gift Cards Different From Gas Cards?
A Chevron gift card provides you with numerous benefits, but it's not the same thing as a gas card. Chevron gift cards will help you purchase a tank of gas or snacks in a Chevron in-and-out. Comparatively, gas cards will help you save money on each tank of gas you get. You won't be able to use your gift card to get a discount on a tank of gas. That said, you can use a Chevron gas card and a Chevron gift card in tandem with receive maximum benefits.


What Is Chevron?
Chevron is a gas station line that helps you fuel up, whether you're on a road trip or just going to and from work. When you stop by your local Chevron station, you'll be able to check out their convenience store selection of snacks, drinks, and knick-knacks while filling up your tank. Chevron is known for its standards for fuel cleanliness with the additive of Techron.


How Can You Get A Free Chevron Gift Card?
Want to fill up your tank for free? Then you'll want a free Chevron gas gift card. The best way to put one of these cards in your wallet is to sign up for a Swagbucks account.

When you sign up for a Swagbucks account, you'll be able to earn account points by taking surveys, playing games and watching videos. Once you've earned enough points, you'll be able to cash them out in exchange for a free gift card to your favorite retailer – like Chevron, Mobil, Amazon and more.