Free Sony PlayStation Store Digital Card $10 Gift Card Get Sony PlayStation Store Digital Card $10 Gift Card for free with Swagbucks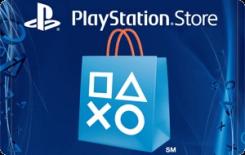 Details on the Free Sony PlayStation Store Digital Card $10 Gift Card
Your Ultimate Entertainment Code
Get a Sony Playstation Store Gift Card for games and entertainment on PSN, Playstation 4, PS Vita, and PSP. Buy the latest games, map packs, add ons, TV shows, and more. Great as a gift, allowance, or credit card alternative.

To view a sample e-Gift Card and a complete list of the Terms & Conditions click here.

Your gift code will be emailed and posted on your account profile, under "My Gift Cards" within 10 business days of verifying your purchase.

How do I verify my order and where do I see the status?

How are gift cards from the Rewards Store delivered to me?
Sign up for Swagbucks
Sign up for free with just your email and password.
Earn 1000 SB
Complete surveys, take advantage of promos, find shopping deals, play games or watch videos.
Redeem your points for Sony PlayStation Store Digital Card $10 Gift Card
Exchange your SB for a Sony PlayStation Store Digital Card $10 Gift Card.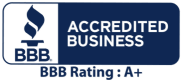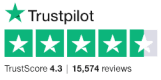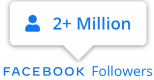 Frequently Asked Questions
How do you load your gift card into Sony Playstation Store?
From your web browser:
1. Sign in to your PlayStation Network.
2. In the Account section on the left, select Redeem Codes.
3. Enter your 12-digit voucher code or prepaid PlayStation® card number, and select Next.

From the PS4™ Menu:
1. Go to the PlayStation Store.
2. Select Redeem Codes on the left-hand side menu.
3. Enter the code and select Continue.

The content will automatically apply to your account, available for immediate download, or available in your PS4™ Library > Purchased section.


Can you use Sony Playstation Gift Cards in-store?
Gift cards are only for purchasing content on the PlayStation Network. You will not be able to use this at any retailer like Best Buy or GameStop.


What can you buy with Free PS4 Gift Card Codes?
Sony Playstation Gift Cards are useful for purchasing a PlayStation Plus subscription, massive format video games, light downloadable games, and DLC, as well as for games in the PS4 store on the PlayStation Network.


How do I check my Sony Playstation Store Digital balance?
From your web browser:
1. Sign in to your PlayStation Network.
2. Go into account management and select Transaction History from the home screen.
3. Select an account and choose a date range.
4. Select a transaction to view details.

From the PS4™ Menu:
1. Go to the PlayStation Settings.
2. Go to Settings > Account Management > Account Information > Wallet > Transaction History.
3. Select the account that you want to view transactions from.


Where's the best place to buy a Playstation Gift Card?
You can purchase a Playstation Store Gift Card at popular grocery and department stores. To get the best deal when you buy a Playstation Store Gift Card, consider sites like MyGiftCardsPlus where you can earn cash back on your purchase.


How can I get free PSN codes?
Sign up with Swagbucks to start earning rewards for everyday things you already do online. Shop online, watch entertaining videos, surf the web, and answer surveys to earn points, called SB. Redeem your SBfor free gift cards to your favorite brands like Playstation Netowrk, Apple iTunes, Xbox Live, Playstation Store, Google Play, and more.


Can I redeem my free PSN code if I'm under 18?
If you are under 18, your child account won't have a PlayStation Store Wallet associated with it so the PSN code won't work on your account. To redeem your free PSN code, the Family Manager will have to redeem it on his/her account. The Family Manager will also need to set a monthly spending limit, which will allow you to spend the funds from his/her wallet.


What is a Playstation code?
A PSN code is a virtual currency for the PlayStation Network. Every PSN code contains twelve digits. Any other code with a different number of digits will not work on the PSN Store.