Free Gambit 500 Game Tokens Get Gambit 500 Game Tokens for free with Swagbucks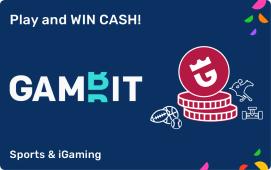 Details on the Free Gambit 500 Game Tokens
Redeem Gambit Tokens to place free bets on Sports & iGaming! Have fun without worrying about losing your hard-earned money. Because with Gambit, you never spend a dime!

Register now for a free Gambit Rewards account: www.gambitrewards.com.

When you sign up for your Gambit account, make sure you use the same email address you use for Swagbucks. YOUR EMAIL MUST BE THE SAME for both accounts.

Please allow 3-5 business days for Gambit Tokens to be credited to your account. You will be notified by email once the transfer is complete.

Terms & Conditions
*Gambit Rewards is not affiliated with Swagbucks, and Swagbucks is not responsible for your Gambit Rewards account, the operation of their site, or the conduct or results of any games. Registration with Gambit Rewards is subject to the terms and conditions of their site. U.S. residents over the age of 21 only; void where prohibited by law, for entertainment purposes only.
Sign up for Swagbucks
Sign up for free with just your email and password.
Earn 475 SB
Complete surveys, take advantage of promos, find shopping deals, play games or watch videos.
Redeem your points for Gambit 500 Game Tokens
Exchange your SB for a Gambit 500 Game Tokens.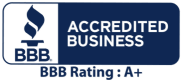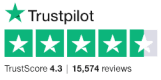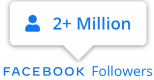 Frequently Asked Questions
How does Gambit work?
To play on Gambit, players first need to collect points from Swagbucks. SB points can be exchanged for Gambit tokens, which provide access to games on the company's platform. Winners receive Prize Tokens, which can then be traded for real cash prizes. Or, if you want, you can donate your cash winnings to one of several charities.


How do you load your gift card game tokens into Gambit?
To exchange gift card tokens for Gambit tokens, you first need to create an account at www.gambitrewards.com. After selecting the desired number of tokens from the SwagBucks rewards store, game tokens are credited to your Gambit account. It can take 3 to 5 business days for the tokens to appear, and you will receive an email notification once the transfer is complete.


Are there restrictions with using Gambit tokens?
Gambit tokens can only be "purchased" from Swagbucks in exchange for SB points. Gambit tokens can only be used on Gambit's platform. A minimum of 10 tokens is required to play. All games close 30 minutes before the beginning of the match.


How do I check my Gambit token balance?
Your token balance appears on the left side of the homepage after you sign in to your account. If you need more, you can select "get more" and click on Swagbucks. You will be taken to the Gambit game token options available in the rewards store.


How can I get Gambit tokens?
Sign up for a free Swagbucks account and start earning points by doing things you already do online, like watching videos, taking surveys, and shopping. Redeem your SB points as Gambit tokens and free gift cards to your favorite brands like Amazon, Google Play, PayPal, Playstation Store, and many more!


What is Gambit?
Gambit is an online platform that lets users convert unused loyalty points into game tokens. Those tokens can be used to play games online, and possibly even win you real cash rewards!

Launched in 2019 by founder and CEO Richard Pistilli, Gambit lets you turn all your digital points collecting digital dust into unlimited fun. Gamble, play games, even donate your tokens to the charity of your choice. With Gambit, players can have fun without worrying about losing their hard-earned money. Because that's the great thing about Gambit: you never have to spend a dime.

You get the thrills of picking winners for sporting events, entertainment, or politics without the risks of betting real money. Instead, coins are earned by exchanging Swagbucks points for digital play tokens. Gambit offers a completely unique betting experience, and you don't have to make any commitments and additional purchases (or any purchases at all) to participate.

All winnings from Gambit are settled in cash. There are no blackout periods or other limitations typically associated with rewards programs. Since tokens can only be "purchased" with loyalty points from Swagbucks, you're never at risk for losing your own money.