CVS Pharmacy Coupons & Earn up to $5 Cash Back
CVS Pharmacy Coupons & Promo Codes
Get $40 for the annual memberships (which are regularly $48)
Discount Code
CVS Pharmacy Deals & Sales
Earn a $10 Promo Reward.

+ Earn up to $5 Cash Back

Claim Offer

Free N95 Masks.

+ Earn up to $5 Cash Back

Limit 3 masks per customer

Claim Offer

Carepass - Get Your First Month Free.

+ Earn up to $5 Cash Back

Claim Offer

Get $3 Extrabucks Rewards with Spend $12 on Health First Aid.

+ Earn up to $5 Cash Back

Claim Offer

Buy 1, Get 1 50% off Select Gold Emblem and Gold Emblem Abound Grocery.

+ Earn up to $5 Cash Back

Claim Deal

$4 Extrabucks Rewards When You Spend $12 on Select Maybelline Cosmetics.

+ Earn up to $5 Cash Back

Claim Offer

Free Pickup in Store - Ready in 1hr.

+ Earn up to $5 Cash Back

Claim Offer

$10 Extrabucks Rewards When You Spend $20 on Select Coppertone Suncare Products.

+ Earn up to $5 Cash Back

Claim Offer

Spend $25, Get $10 in ExtraBucks on Select Oral Care and Shave Products from Brand, Goodline, and More.

+ Earn up to $5 Cash Back

Claim Offer

$7 Extrabucks Rewards When You Spend $20 on Select Loreal Cosmetics.

+ Earn up to $5 Cash Back

Claim Offer

Carepass: Free 1 to 2 day Shipping.

+ Earn up to $5 Cash Back

Claim Offer

Buy 2, Get $3 Extra Reward Bucks on Garnier Nutrisse Hair Color.

+ Earn up to $5 Cash Back

Claim Offer

Spend $20 Get $5 Extrabucks Rewards on off Repellants.

+ Earn up to $5 Cash Back

Claim Offer

$5 Extrabucks Rewards When You Spend $20 on Select Sun Bum Suncare Products.

+ Earn up to $5 Cash Back

Claim Offer

Buy 2 Garnier Hair Color Receive $3 ExtraBucks.

+ Earn up to $5 Cash Back

Claim Offer

Buy 2 Select Hair Color Receive $4 Extrabucks from Dark and Lovely and More.

+ Earn up to $5 Cash Back

Claim Offer

Buy 1 Get 1 40% off Select Neutrogena and Aveeno Suncare Products.

+ Earn up to $5 Cash Back

Claim Deal

Save on Featured Clairol Now 2 for $16 or $8.49 each.

+ Earn up to $5 Cash Back

Claim Offer

Buy 1, Get 1 50% off Select Health Pain Relievers.

+ Earn up to $5 Cash Back

Claim Deal

Buy 1, Get 1 50% off Select Gold Emblem Nuts.

+ Earn up to $5 Cash Back

Claim Deal

Spend $25+ Get $5 ExtraBucks Rewards on Supports, Wraps, and Tapes.

+ Earn up to $5 Cash Back

Claim Offer

Buy 1, Get 1 50% off Select Bandaids.

+ Earn up to $5 Cash Back

Claim Deal

Buy 2, Get $5 EBR on Garnier facial care.

+ Earn up to $5 Cash Back

Claim Offer

Join CarePass for 20% off Every Day Plus Free Shipping.

+ Earn up to $5 Cash Back

Claim Deal

Free

Shipping

$35+ Orders

Free Shipping on $35+ Orders.

+ Earn up to $5 Cash Back

Claim Deal
Save More: Earn up to $5 Cash Back with Swagbucks
Carepass purchase
500 SB per $1
All other purchases
1 SB per $1
Gift cards are not eligible for Cash Back.
Cash back and Bonus are earned in the form of points, called SB. Earning 1 SB per Dollar spent is equal to earning 1% Cash Back. Spend at least $25 on a qualifying purchase at any Swagbucks Shop & Earn retailer within of registering to receive your Bonus.
| | |
| --- | --- |
| Coupon Codes: | 2 |
| Deals: | 25 |
| Total Offers: | 27 |
| Best Deal: | $5 on First Purchase |
How to save money at CVS Pharmacy
To save money on CVS Pharmacy, make sure to use Swagbucks to earn cashback and CVS Pharmacy coupon codes to save even more. Customers who use Swagbucks earn 2% cashback on all CVS Pharmacy purchases. Also make sure to check out cvs.com for incredible weekly deals and frequent discounts. Sign up for a CVS account to receive rewards and member discounts on most products.
CVS Pharmacy is an American drugstore chain that was founded in 1963 by Ralph Hoagland and Stanley and Sidney Goldstein. CVS Pharmacy is known for carrying a variety of products for an extremely affordable price. Since being founded, CVS Pharmacy has seen a huge amount of success, which has helped it to become the largest pharmacy chain in the United States.
CVS Pharmacy specializes in providing prescription drugs, over-the-counter drugs, health products, and vitamins. General merchandise, such as greetings cards, foods, beverages, photo services, and much more are also offered.
Does CVS Pharmacy offer student, senior citizens, or military discounts?
​Yes, CVS Pharmacy offers a 20% online discount to all current and former military members. Verify your identity on cvs.com. Students and senior citizens are not offered any special discounts.
Where do I enter a CVS Pharmacy promo code on cvs.com?
​To use a CVS Pharmacy promo code at cvs.com, add items to your shopping cart and proceed to the checkout page. Once there, enter your promo or coupon code into the designated box.
Can I prepay for my prescriptions on cvs.com?
​Yes, all CVS Pharmacy prescriptions are eligible for prepay online. Prepay for your order and pick it up hassle free.
Does CVS Pharmacy offer contactless curbside pickup?
​Yes, CVS Pharmacy does offer contactless curbside pickup. Select the pickup option when checking out on cvs.com. You may use the CVS drive-thru or call the store when you arrive to have your order brought to your car.
What is CVS Pharmacy return policy?
​CVS Pharmacy offers a 100% satisfaction guarantee on all products. If you are not completely satisfied with your purchase, return your unused items within 60 days of the original purchase to receive a full refund.
What shipping methods and details apply to CVS Pharmacy orders?
​CVS Pharmacy offers free standard shipping on orders over $35. Standard shipping takes about 3-7 days to arrive once shipped. Express shipping is available for additional fees.
What payment methods does CVS Pharmacy accept?
​CVS Pharmacy accepts credit and debit card payments from MasterCard, American Express, Discover, and Visa. Checks and money orders are accepted when ordering over the phone.
---
---
CVS Pharmacy Coupons & Earn up to $5 Cash Back
CVS Pharmacy Magic Receipts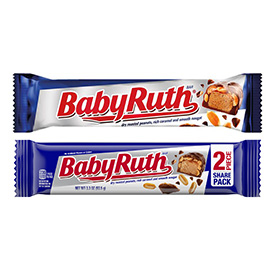 Baby Ruth® Bars - Drug Stores
Earn Up to $2 Cash Back
Chocolate Bars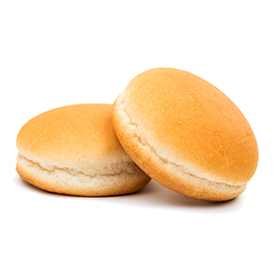 Burger Buns - Any Brand
Earn Up to $0.02 Cash Back
Burger Buns - Any Brand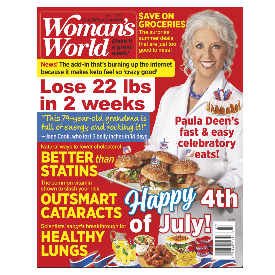 Woman's World Magazine
Earn Up to $1.50 Cash Back
Health, Beauty, Nutrition For Women Over 50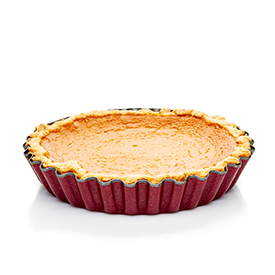 Pie - Any Brand
Earn Up to $0.02 Cash Back
Pie - Any Brand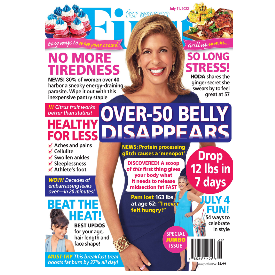 First For Women Magazine
Earn Up to $2 Cash Back
Health, Diet, Beauty Tips for Women 40+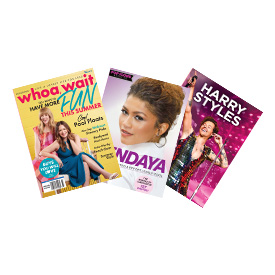 Assorted Magazines
Earn Up to $7 Cash Back
Assorted Magazines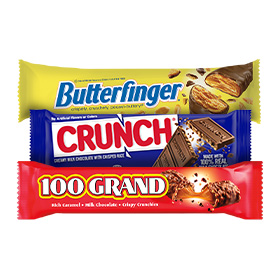 Butterfinger®, CRUNCH®, 100 Grand® - Drug Stores
Earn Up to $0.01 Cash Back
Ferrero Candy Bars!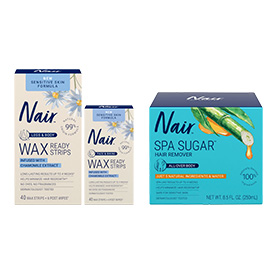 Nair™ Hair Removers
Earn Up to $2 Cash Back
No body you'd rather be.
CVS Pharmacy Reviews
94%
User rating
The CVS Pharmacy rating is 4.4.
4.4 Members Rating
387 CVS Pharmacy reviews
5 Stars
299
4 Stars
50
3 Stars
13
2 Stars
14
1 Stars
6
---
---