Free Omaha Steaks $10 Gift Card Get Omaha Steaks $10 Gift Card for free with Swagbucks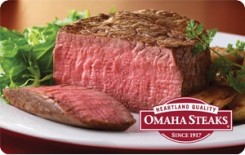 Details on the Free Omaha Steaks $10 Gift Card
Omaha Steaks gift cards can be used to shop online, by phone, mail or fax, as well as at any Omaha Steaks retail location. Omaha Steaks manufactures, markets and distributes a wide variety of premium steaks, red meats and other gourmet foods. These products are custom cut and packaged to serve the needs of our various markets. We are a family business and have been since our founding in 1917.

To view a sample e-Gift Card and a complete list of the Terms & Conditions click here.

Your gift code will be posted on your account profile, under "My Gift Cards" within 10 business days of verifying your purchase.
Sign up for Swagbucks
Sign up for free with just your email and password.
Earn 1000 SB
Complete surveys, take advantage of promos, find shopping deals, play games or watch videos.
Redeem your points for Omaha Steaks $10 Gift Card
Exchange your SB for an Omaha Steaks $10 Gift Card.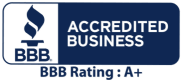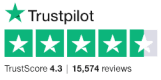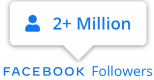 Frequently Asked Questions
Is Omaha Steaks a good deal?
Whether Omaha Steaks is a good deal or not depends on where you are getting your order, where you are located, and other factors. For someone who lives in farm country where getting high quality, custom cut beef, and other meats is really not a big deal, the deals are not going to be all that great. If you are further away from farm country though, ordering best-sellers like the filet mignons or other cuts may save you money while also allowing you to have better quality meats than you would find locally.


Where does Omaha Steaks get their meat from?
Most of the meats sold at Omaha Steaks come from farms located in the Midwestern part of the US. You can buy Omaha steaks online or in Omaha Steaks stores.
Which is better Omaha Steaks or Kansas City steaks?
Both Omaha Steaks and Kansas City steaks are family founded, family-owned businesses. Omaha Steaks came first, beginning in 1917 with Kansas City Steaks being founded in 1932. Kansas City Steaks has the advantage with shipping costs, using flat rate shipping for all 50 states. However, Omaha Steaks has more buying options including online and in Omaha Steaks stores and sells more types of meat as well. Prices for packages and meat options are also slightly lower with Omaha Steaks.
What grade of meat does Omaha Steaks use?
Unfortunately, the actual grade of meats sold by Omaha Steaks is not listed. All meats are USDA certified and inspected.
Are Omaha steaks shipped fresh or frozen?
All meat products are sold frozen and specially packaged for safety and ease of storage.
How long are Omaha Steaks good in freezer?
Your steaks should remain safe and delicious for up to 3 months in the freezer.
Does Omaha Steaks use tenderizer?
Omaha Steaks does not use tenderizer. Some meats including roasts are injected with a marinade.
Do Omaha Steaks have antibiotics?
Some steak and other meat items may have been obtained from animals that were treated with antibiotics.
Are Omaha steaks dry aged?
Steaks are dry aged for at least 3 weeks using an open air system.
How do I check my Omaha Steaks gift card balance?
To check your Omaha steaks egift card or gift card balance you can visit www.omahasteaks.com/giftcard and follow the directions. You will need the card number and pin number. You can also check balance at checkout when shopping online or ask a cashier to give the balance of this gift card stores.