Free Steak 'n Shake $50 Gift Card Get Steak 'n Shake $50 Gift Card for free with Swagbucks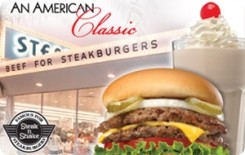 Details on the Free Steak 'n Shake $50 Gift Card
The perfect gift is easy and convenient to give. Your friends, family and co-workers will be delighted to receive the gift of Real-Steak Steakburgers™, Real-Milk Milk Shakes, and everything else on our full menu. Our gift cards can be used at any Steak 'n Shake®, anytime.

Terms & Conditions
For balance information, check your receipt; visit steaknshake.com; or call 1-888-892-3813.

The TAKHOMACARD® must be activated through a completed transaction - please keep your receipt. You can reload your TAKHOMACARD® at any Steak 'n Shake® restaurant or at steaknshake.com. The TAKHOMACARD® cannot be redeemed for cash and is only valid at Steak 'n Shake® restaurants. Steak 'n Shake® is not responsible for lost, stolen, damaged or unauthorized use of cards. The TAKHOMACARD® has no expiration date, but after 24 months of card inactivity, a $1.50 per month service fee will be deducted from the card's balance until depleted, except where prohibited or restricted by law. Inactivity fees are charged based on the state in which this card was purchased. Use of this card constitutes acceptance of these conditions.

The TAKHOMACARD® can be used at any Steak 'n Shake® restaurant.

To view a sample e-Gift Card and a complete list of the Terms & Conditions click here.

Your gift code will be posted on your account profile, under "My Gift Cards" within 10 business days of verifying your purchase.
Sign up for Swagbucks
Sign up for free with just your email and password.
Earn 5000 SB
Complete surveys, take advantage of promos, find shopping deals, play games or watch videos.
Redeem your points for Steak 'n Shake $50 Gift Card
Exchange your SB for a Steak 'n Shake $50 Gift Card.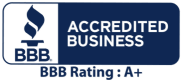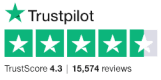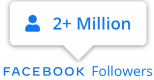 Frequently Asked Questions
What happened to Steak n Shake?
Steak'n Shake had to close a number of restaurants due to Covid-19. While many have been able to reopen or are in the process of doing so, others were permanently closed as the company did not find them worth reopening any longer.
Is Steak n Shake closing?
A number of Steak 'n Shake locations in the United States will be closed for good. The current projected number for permanent closures is around 50 but that may change in the future with the possibility of additional restaurants being added to the list.
Which Steak n Shake locations are closing?
The numbers for which locations are closing and which are being sold to franchisees is ever changing so the best response would be to go directly to the Steak n'Shake website at steaknshake.com for a full listing of current restaurant locations.


How bad is Steak n Shake for you?
As with any food, fast food or otherwise, moderation should always be your guideline. Balanced eating allows for meals that are maybe not always the absolute best for you once in a while. There are ways to make the unhealthy choices at least a little better. Steak'n Shake does let you indulge in real-milk milkshakes which provides calcium as well as a decadent, dessert feel. If you are there for the steakburgers, opt for the smallest available and go without the cheese or bacon, pile on the lettuce, tomato and pickle and you are good to go.
What is the healthiest thing to eat at Steak n Shake?
While you can certainly get a side salad at Steak n'Shake you will be missing out on the whole appeal of the place which is the milkshakes and the real meat steakburgers. The grilled chicken sandwich is a pretty good choice as well.
What is the best Steak n Shake milkshake?
Steakn'Shake has so many real-milk milkshake options that it might be impossible to select your own personal favorite. Some milkshakes may have a better standing in one part of the United States than another. Your options include the traditional or classic milkshakes, the specialty flavors with mix-ins like candy bars and cookies, the side by sides which are 2 flavors in one glass and the holiday or limited time only shake flavors.


Does Steak and Shake use real meat?
The steakburgers are made of 100% USDA certified choice beef. Each variety is made when it is ordered from meat that is never frozen for the tastiest burgers every time.
How much does it cost to open a Steak n Shake?
The franchisee fee for a new Steak 'nShake alone is $10,000 but that is only the beginning of the expense. Additional investment for equipment, land and development, staffing and training and other costs will also need to be considered.
Who owns Steak and Shake now?
Steak 'n Shake is owned by Biglari Holdings.
How do I check the balance on my Steak n Shake gift card?
To check your Steak n Shake egift card or physical gift card balance information visit any location to ask an associate find your card value. You can also see your remaining balance by checking your receipt after checkout. If you prefer to contact customer service call 1-888-892-3813.