Free Flipkart.com Gift Voucher - Rs.500 Get Flipkart.com Gift Voucher - Rs.500 for free with Swagbucks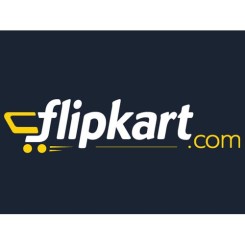 Details on the Free Flipkart.com Gift Voucher - Rs.500
Flipkart is one of the best online shopping portals. Their on-time delivery and a wide range of products for men, women, and children makes them the most sought after brand. A Flipkart e-voucher gives you the freedom to buy bestselling books, trendy clothes, kitchen appliances, stationery, bags, watches, beauty, and healthcare products, toys, and even music CDs. A Flipkart e-voucher opens the doors to the magical world of online shopping.

Your gift code will be posted on your account profile, under "My Gift Cards" within 10 business days of verifying your purchase.

Terms & Conditions
The Flipkart.com e-Gift Voucher can only be redeemed on the Flipkart.com website.
e-Gift Vouchers cannot be used to purchase other e-Gift Vouchers.
One or more e-Gift Vouchers can be redeemed against an order.
If the order value exceeds the e-Gift Voucher amount, the balance must be paid by Credit Card / Debit Card / Internet Banking.
If the order value is less than the amount of the e-Gift Voucher, the outstanding balance (after deduction of order value) will reflect under the same e-Gift Voucher.
e-Gift Vouchers and unused portions of e-Gift Vouchers expire 1 year from the date of issue.
e-Gift Vouchers cannot be redeemed for Cash or Credit but are transferable.
Flipkart.com is not responsible if an e-Gift Voucher is lost, stolen or used without permission.
Sign up for Swagbucks
Sign up for free with just your email and password.
Earn 800 SB
Complete surveys, take advantage of promos, find shopping deals, play games or watch videos.
Redeem your points for Flipkart.com Gift Voucher - Rs.500
Exchange your SB for a Flipkart.com Gift Voucher - Rs.500.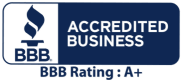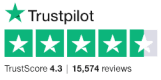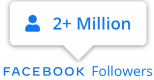 Frequently Asked Questions
How to load your gift card into Flipkart.com
Adding a gift card to Flipkart is a relatively straightforward process. You'll need to:

Select the item you're interested in purchasing.
Prepare for checkout.
Select the "Pay By Gift Card" payment option.
Enter your gift card's unique sixteen-digit number.
Enter your gift card's PIN number.
Pay for your purchase in its entirety or pair your gift card with your credit card to complete your purchase.

As you can see, Flipkart doesn't allow you to store a gift card balance through its platform. Instead, you'll be able to use Flipkart-affiliated gift cards solely at the time of checkout to buy their range of products.
Can you use Flipkart Gift Cards in-store and online?
Because Flipkart is an e-commerce platform, it's not possible to use Flipkart gift cards or Flipkart e-gift vouchers in-store. However, you will freely be able to use a Flipkart gift voucher online and with other platforms that use Flipkart to host their businesses.


What are the restrictions placed on Flipkart Gift Cards?
Unfortunately, Flipkart does limit the purchases you can make with its e-gift vouchers. You cannot use a Flipkart e-gift card to purchase other Flipkart gift cards. Similarly, you will not be able to use your gift card to purchase a Flipkart First Subscription. You're also prohibited from using your gift card to buy bulk purchases, and you will not be able to redeem a Flipkart gift card for cash or store credit.


What can you buy with a Flipkart Gift Card?
All that said, there are far more things for you to buy through the Flipkart platform than there are things you can't buy. Whether you're gifting items to someone else or using a Flipkart.com e-gift voucher for yourself, they Flipkart specialize in providing you with:

Mobile devices
Clothing
Shoes
Electronics
Large home appliances
Books
Furniture
Groceries
Jewelry
Sporting goods
And more!
Like Amazon, Flipkart does make some goods available through its own workshops. However, the platform primarily serves as a hub for other sellers looking to share their goods with a broader consumer audience.
Do note that your shipping costs will vary based on where you're making your purchase from. You'll also want to keep an eye on the conversion rate of the currency you have in use. Remember: Flipkart is an India-based platform, meaning if you're not local, you'll need to be prepared for price discrepancies at checkout.
How do you check your Flipkart Gift Card balance?
As mentioned, you don't technically keep your gift cards on the Flipkart platform. However, you will be able to check the unused balance or unused vouchers of gift cards you've used on the platform when you log into your account. To check your gift card amount, you can:

Log in.
Find the drop-down menu in the top left corner.
Click on "Gift Cards."
Click "Check Gift Card Balance."
Enter your appropriate PIN gift card number and see how much money you have to spend.
How can you get a Flipkart Gift Card?
Want to do some shopping on Flipkart for free? Sign up for a Swagbucks account! When you join, you can take surveys, watch videos and play games to earn points that'll convert into cash to use at your favorite online platforms. Whether you've got a wishlist a mile long or one purchase you really want to make, Swagbucks can offer Flipkart vouchers or Flipkart cards as often as you want.


What is Flipkart?
If you want to shop through an extensive catalog of goods but can't access Amazon – or you simply don't want to – you'll want to check out Flipkart. Flipkart is Indiana's largest online marketplace and one of the best spots online stores to find all manner of fashion, electronics, decorations for your home and more.

Flipkart specializes in providing its consumers with access to both the most common and the most obscure items on their online shopping wishlists. If you want to buy groceries for the week or find the perfect gift for a loved one, this is the platform shopping destination to use.