Free Razer Gold $10 Gift Card Get Razer Gold $10 Gift Card for free with Swagbucks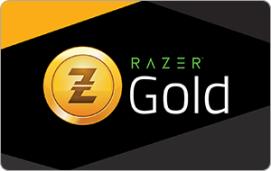 Details on the Free Razer Gold $10 Gift Card
Razer Gold is the unified virtual credits for gamers worldwide. Use Razer Gold to buy games and in-game content to get more bang for your buck—including getting rewarded with Razer Silver and exclusive game deals.

You can make a purchase using Razer Gold in over 2,000 games and entertainment content. Get started by buying Razer Gold today.

Each spend in Razer Gold earns you Razer Silver, the only loyalty rewards program for gamers.

Reload your Razer Gold account to purchase games, digital content and services.

Reload your Razer Gold account at gold.razer.com:
1. Go to gold.razer.com and login to your Razer Gold account
2. Click on [Reload Now] and select Razer Gold Gift Card as your payment method
3. Start spending your Razer Gold to earn Razer Silver
Or Choose [Razer Gold] at supported games, digital content and services
Sign up for Swagbucks
Sign up for free with just your email and password.
Earn 1000 SB
Complete surveys, take advantage of promos, find shopping deals, play games or watch videos.
Redeem your points for Razer Gold $10 Gift Card
Exchange your SB for a Razer Gold $10 Gift Card.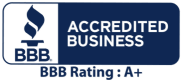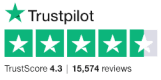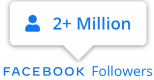 Frequently Asked Questions
What is Razer Gold?
Razer Gold is a way for gamers around the globe to earn big gaming rewards for purchasing their favorite games and apps and making in-app purchases.

Many websites and entertainment apps are part of the Razer network including Nintendo, Xbox, Playstation, Googe Play, Uber, Lyft, Showtime, Hulu, Paramount+, Roblox, Airbnb, Spotify, and hundreds more. Earn Razer Silver rewards every time you make Razer Gold purchases.


What is Razer Gold used for?
Razer Gold is a universal, virtual credit for gamers worldwide. You can use Razor Gold for over 40,000 games and major game labels. Use it to buy games, exclusive in-game content, and other exclusive deals.


How do I get a Razer Gold code?
To get a Razer Gold code, you need to purchase a Razer Gold gift card from an authorized store like Kinguin or Gamestop. Upon purchase, you'll be given a Razer Gold code. Then you can log into your Razer Gold Account and add the 14-digit Razer Gold PIN code.


How to get Razer Silver for free?
You can get Razer Silver when you pay for games or game content with Razer or use services or software from Razer partners.


What's the difference between Razer Gold and Silver?
Razer Gold is used to purchase games and in-app game purchases.

Razer Silver is a loyalty reward you earn for buying Razer Gold or using services and products from Razer's partners. For every $1 USD that you spend on Razer Gold, you can earn 30 Razer Silver.

Use Razer Silver for gamer prizes like access to special events, game releases, Razer hardware, and other digital rewards. Razer Silver cannot be transferred or redeemed into Razer Gold.


How Much is 1 Razer Gold worth?
One Razer Gold is worth one dollar in your local currency according to the upgrades and updates page on Razer's website.