Free Razer Gold $50 Gift Card Get Razer Gold $50 Gift Card for free with Swagbucks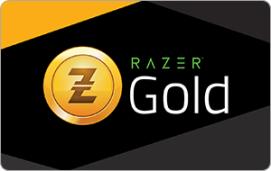 Details on the Free Razer Gold $50 Gift Card
Razer Gold is the unified virtual credits for gamers worldwide. Use Razer Gold to buy games and in-game content to get more bang for your buck—including getting rewarded with Razer Silver and exclusive game deals.

You can make a purchase using Razer Gold in over 2,000 games and entertainment content. Get started by buying Razer Gold today.

Each spend in Razer Gold earns you Razer Silver, the only loyalty rewards program for gamers.

Reload your Razer Gold account to purchase games, digital content and services.

Reload your Razer Gold account at gold.razer.com:
1. Go to gold.razer.com and login to your Razer Gold account
2. Click on [Reload Now] and select Razer Gold Gift Card as your payment method
3. Start spending your Razer Gold to earn Razer Silver
Or Choose [Razer Gold] at supported games, digital content and services
Sign up for Swagbucks
Sign up for free with just your email and password.
Earn 5000 SB
Complete surveys, take advantage of promos, find shopping deals, play games or watch videos.
Redeem your points for Razer Gold $50 Gift Card
Exchange your SB for a Razer Gold $50 Gift Card.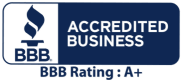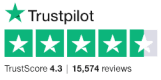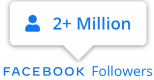 Frequently Asked Questions
What is Razer Gold?
Online video games are more than just time-killers these days. Whether you want to de-stress after a long day at work or meet up with friends who live far away, online games will let you do just that. Roblox, for example, is an online builder's club that's a great place for gamers of all ages to stretch their creative muscles. How, though, can you get your hands on the platform's most exclusive in-game accessories without committing your credit card to the job?

If you have a gamer in your life, or if you want to change the way you make game purchases online, you need Razer gold. Razer Gold is not a streaming platform like Steam. Instead, it is a platform through which you can purchase virtual game credits which then allow you to purchase games, merch in-game, and access to DLCs and other extra content.

The "gold" designation separates Razer Gold from Razer Silver, a second-tier earning level available through the Razer platform.


What Games Accept Razer Gold?
Razer Gold prides itself on being a game-neutral currency, meaning it can readily be used on PC and mobile games. Some of the platform's most popular affiliated titles include:

PUBG MOBILE
Black Desert Online
Bigo Live
Mobile Legends: Bang Bang
Roblox Game
Razer Gold specifically makes it simpler for gamers of all ages to purchase games and DLC for over 33,000 games.
Unfortunately, Razer Gold and Silver's crossover with console gaming is limited. If you want to purchase add-ons for
Playstation
, Xbox or other console systems, you're going to need Playstation and
Xbox gift cards
.
What is Roblox?
One of the most popular games you can purchase with Razer Gold is Roblox. This massive multiplayer game is a Minecraft mirror, allowing players to create their own worlds with in-game materials. Instead of Minecraft's block system, gamers will create Lego-like avatars to take through the sandbox world with them. The aim of the game is to boost user creativity and bring users together in a quest for imagination. It is available on Xbox One, Microsoft Windows, Android, iOS, macOS, and Fire OS.


Can You Use Razer Gold for Roblox?
Once you have a Razer Gold account digital code, you can use the credits you've loaded onto the platform to pay for Roblox's in-game bonuses, collectibles and content. First, connect your Roblox account to your Razer Gold account. The credit you've uploaded will be converted into Roblox credits, the game's own virtual currency. You can choose to use this currency to extend the life of your account or to kit out your avatar with the latest and most exclusive gear.

That said, if you don't want to use the third-party platform, Roblox also has Roblox gift cards for sale. You can redeem these gift cards through the Roblox website to keep your online currency better organized.

Roblox gift cards are found for sale at your local game stores, retailers and online.


How Do You Load Razer Gold Into Your Game?
Razer Gold works in tandem with the games you purchase and have on your computer. If you want to make a purchase for a game, you'll need to access the Razer Gold top site. From here, you'll be able to select the game you've purchased and find the DLC you want to take advantage of. Click "Purchase" and complete your checkout to start using the DLC in-game.

Alternatively, you can use your Razer gold currency while you're playing your games. As long as you've connected your Razer Gold account to the game of your choice, you'll be able to use your available currency to purchase loot and exclusives without leaving the game.


What Can You Buy With Razer Gold?
When it comes to the purchases you can make with Razer Gold, the sky's the limit. Buy entire games with the currency you have on stock, or extend your gaming experience with DLCs. Spruce up your avatar with the latest MMORPG virtual items and access areas and events that other players can't reach. Razer Gold helps you enjoy the most exclusive in-game experiences, so long as you use your points wisely.


Does Razer Gold Expire?
Razer Gold PINs, through which gamers will be able to make their purchases, do expire. Gamers have one year after the date of purchase to use the PINs they have on stock. If these PINs expire, Razer Gold will not reimburse the gamers any coins or currency that went unused.

Razer Gold is currently undergoing a platform transforming, leaving many gamers with their coins in the void. Unfortunately, gamers who lose their currency in this transition or see their currency devalued will not be reimbursed for their losses.


How Can You Check Your Razer Gold Balance?
To check your Razer Gold balance, click on "My Account" on the Razer Gold platform. From here, you'll be able to manage your active PINs and track how much you've spent using each individually. Because the platform is in a stage of transition, combining these PINs or transferring PINs from Gold to Silver is still a work in progress.

If you want to add to your Razer Gold balance, you can select "Use Razer Gold Pin" from your account. After you've selected this section, you'll be prompted to enter your serial number, PIN and user ID. You can then proceed to checkout and spend your Razer Gold balance in whatever games you please.


Is Razer Gold Free?
Razer Gold is not a free service, as it's a higher level of in-game currency conversion that spans tens of thousands of platforms. However, that doesn't mean you can't earn Razer Gold gift cards or virtual currency for free.

Platforms like Swagbucks let you earn points by playing games, taking surveys and watching videos in your leisure time. After you've earned enough points, you'll be able to cash your earnings out in exchange for gift cards to spend at your favorite outlets like Google Play, Apple iTunes, Playstation Store, Xbox Live, Amazon and more.

Ready to boost your in-game experience? Spend some time creating a Swagbucks account, and before long, you'll have free virtual currency to spend on your favorite PC and mobile games.