Free Jagex RuneScape $10 Gift Card Get Jagex RuneScape $10 Gift Card for free with Swagbucks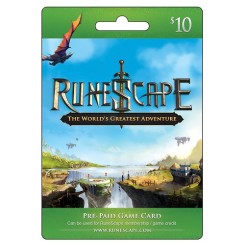 Details on the Free Jagex RuneScape $10 Gift Card
RuneScape offers players the World's Greatest Adventure. It is one of the largest, most expansive online fantasy games around. With over 190 million registered accounts and millions of players exploring the game world, discovering new adventures, battling with friends and fighting in clans against rivals in their quest for greatness!

IMPORTANT - PLEASE READ THESE TERMS AND CONDITIONS
This prepaid RuneScape card may be redeemed only through the website at www.runescape.com and only by US residents. The card allows you to purchase subscription and/or in-game items for RuneScape to the value of the card purchased on the date the PIN code is redeemed (subject to network and server availability) and is valid as long as Jagex continues to offer RuneScape. For a full list of Terms & Conditions click here.

Your gift code will be posted on your account profile, under "My Gift Cards" within 10 business days of verifying your purchase.
Sign up for Swagbucks
Sign up for free with just your email and password.
Earn 1000 SB
Complete surveys, take advantage of promos, find shopping deals, play games or watch videos.
Redeem your points for Jagex RuneScape $10 Gift Card
Exchange your SB for a Jagex RuneScape $10 Gift Card.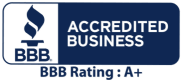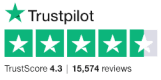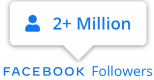 Frequently Asked Questions
How Can You Load Gift Cards Into Runescape.com?
Runescape has a plethora of in-game merch that many a user will want to get her hands on to advance her progress through the game's many levels. To load a prepaid gift card onto the platform, you'll need to:

Scratch off your card's PIN
Log into your Runescape account
Load Runescape's "Prepaid Card Redemption Page"
Enter your PIN
Select your preferred pre-paid package and hit "Redeem"
Do Runescape Gift Cards Have An In-Store Purchasing Option?
After almost 20 years, Runescape remains a platform whose purchases are conducted entirely online. As such, any gift cards you receive affiliated with Runescape can only be used online, as the platform has no real-world affiliate.


Are There Restrictions When Using a Runescape Gift Card?
At this point in time, Runescape has not published a list of restricted purchases for users with pre-paid gift cards. As such, explore the in-game stores to your heart's content and buy the gear or game items you need to master your next raid.


What Can You Buy with a Runescape Gift Card?
Your pre-paid gift card's currency will translate into in-game RuneCoins once you've loaded it into your Runescape account. Your shopping options become unlimited once you have this balance on hand, allowing you to enjoy unique rewards. Some of the most popular items to purchase with RuneCoins include:

Cosmetics
New outfits
In-game titles
Achievements
Fishing animations
Woodcutting animations
Herblore animations
Mining animations
Teleportation animations
Alchemy animations
Unique emotes
That said, you can also use a Runescape gift card to purchase or renew Runescape membership.
How Can You Check Your Runescape Gift Card Balance?
If you don't spend all of your RuneCoins at once, you'll want to check back in on your account to see how much money you have available to you. Luckily, checking your card balance is easy. All you need to do is:

Log into your Runescape account
Before diving into the game, click "My Account"
Click "My Gift Cards"
Find the appropriate PIN and check your balance
How Can You Earn Free Jagex Runescape Gift Cards?
If you want to get new gear for your next raid, but you don't have the coins, what are you going to do? Join Swagbucks, of course. When you create an account with Swagbucks, you can turn an afternoon of surveys, videos and games into real-life cash. Convert the points you earn as an active member of the Swagbucks community into a Runescape gift card and help your guild decimate your enemies. As a plus, you can also redeem rewards for Playstation Store, Xbox Live, Nintendo, Google Play, and Apple iTunes.


What is Jagex Runescape?
Runescape The Runescape game is one of the oldest MMORPGs operating online today. After the debut of its first iteration in 2001, Runescape this expansive online fantasy game became Jagex's most well-known video game, joining World of Warcraft as one of the games to become a household by-term for online nerd culture.

Nowadays, Runescape is vastly different from how it appeared in 2001. At its core, though, it's still a fantasy role-playing game designed to encourage combat and creativity among its massive player base. Users can take advantage of the in-platform storylines or experiment with expansions like FunOrb or Armies of Gielinor.