Free Burger King $10 Gift Card Get Burger King $10 Gift Card for free with Swagbucks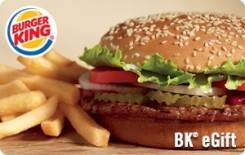 Details on the Free Burger King $10 Gift Card
Every day, more than 11 million guests visit BURGER KING® restaurants around the world. And they do so because our restaurants are known for serving high-quality, great-tasting, and affordable food. Founded in 1954, BURGER KING® is the second largest fast food hamburger chain in the world. The original HOME OF THE WHOPPER®, our commitment to premium ingredients, signature recipes, and family-friendly dining experiences is what has defined our brand for more than 50 successful years.

To view a sample e-Gift Card and a complete list of the Terms & Conditions click here.

Your gift code will be posted on your account profile, under "My Gift Cards" within 10 business days of verifying your purchase.
Sign up for Swagbucks
Sign up for free with just your email and password.
Earn 1000 SB
Complete surveys, take advantage of promos, find shopping deals, play games or watch videos.
Redeem your points for Burger King $10 Gift Card
Exchange your SB for a Burger King $10 Gift Card.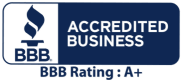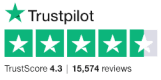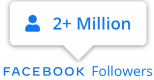 Frequently Asked Questions
Loading Your Gift Card Into Your Wallet
Burger King gift cards, or crown cards, make the perfect present for the burger-loving friend or family member in your life. That said, there's no shame in buying one for yourself.

Loading your gift card into your digital wallet is simple. Go to your wallet app on your phone and find the "Upload" button, usually toward the bottom of the app's home screen. From here, you'll be able to select the retailer you want to work with and enter your gift card's PIN into the appropriate box. Once you've clicked "Save Card," you'll be able to use your digital wallet to pay for Burger King meals for as long as your card balance lasts.


Loading Your Gift Card Into BK.com
You can easily redeem your BK gift card by showing the sixteen digit code to a crew member via your smartphone or print-out. Crew members will need to work at participating Burger Kings and approve the use of your gift card in-store.

However, you can also register your gift card and check your Burger King gift card balance on BK.com. You'll need to sign up for an online account, then click the "Gift Card" tab under your account options to enter your sixteen-digit code into the applicable box. Once you've registered your egift card account number, you'll be ready to order your favorite meals!


Where can You Use Your BK Gift Card?
In general, you can use your Burger King gift card balance to order food in person at checkout pretty easily. You can use your gift card to supplement a credit card or use an app on your Apple iPhone to pay digitally. If you want to order delivery, however, things get a little complicated. Even if the delivery service you're using accepts gift cards, you may not be able to use a BK crown card through anything but the Burger King platform. Check with your participating Burger King and delivery site before committing to a meal.


Are There Purchasing Restrictions for a BK Gift Card?
Your purchases with your BK gift card will not be limited so long as you have enough money in your BK digital account. However, in purchasing and registering a BK gift card, you'll be accepting the company's terms of use as of the time of purchase. Use of your card may vary depending on additional terms set forth during promotional activities or other Burger King events.

Unfortunately, too, Burger King will not reimburse you the total loss of the value of your BK gift card should the gift card be lost or stolen. That's all the more reason to go out and get your meal as soon as you have the card on hand!

What Can You Buy With a BK Gift Card?
Burger King's menu is vast and included iconic items like the Whopper, nugget fries and Slurpees. Once you have your Burger King egift card in hand, you'll be able to purchase great-tasting menu items made with premium ingredients at your leisure.

You can purchase more than just food, though, with your BK crown card. As long as you have a positive gift card balance and have appropriately added your digital code to your e-wallet, you can purchase Burger King merch through the fast food corporation's platform.


How to Check Your BK Gift Card Balance
Checking your BK gift card balance is easy! All you need to do is:

Log in to your www.bk.com account.
Find the "Check Card Balance" option at the bottom of your account's home page.
Enter the applicable sixteen-digit card number.
Find your card balance.
You can just as easily reload your gift card from this same screen. Do note, though, that Burger King only allows you to reload your gift card once. To do so, you can:
Log into your Burger King account.
Select the "Gift Card/Crown Card" option from the drop-down menu.
Select the "Reload Card" option.
Select the amount of money you want to add to your card.
Redeem your balance with the sixteen-digit card code.


What is BK?
Of all the fast food hamburger chains in operation today, Burger King is one of the most notable. Famous for its Whoppers and for its neck-and-neck competition with other trademarked burger chains, the home of the king prides itself on its ability to share quality burgers with a ravenous audience.

If you're feeling hungry, or if you're just looking for a nice gift for a friend or coworker, there's nothing quite as useful as a Burger King Crown card. What all can you purchase with these cards, though, and is there a chance you can score one for free?

The fast food burger business has long been one of tight competition. Now, though, Burger King has carved out a name for itself as one of the best providers in the business. Its affordable food is made with high-quality ingredients, making the Whoppers, smoothies and other iconic menu items ideal lunchtime meals or dinnertime treats.

As far as fast food chains go, Burger King has worked hard to ensure its audiences know where its food comes from and how well it intends to treat the people it serves. You can follow the chain's social media web pages through Facebook and Instagram to see just how many deals the Burger King Corporation strives to bring to the people.


How to Get Your Free BK Gift Card
Finding a free Burger King gift card isn't easy if you're not a Swagbucks member. The best way to start bringing Whoppers home free of charge is to join up and start earning in-platform points. You can bring home money and gift cards galore by taking on-site surveys, playing games and watching Swagbucks videos.

What are you waiting for? Don't let your next meal at Burger King come out of your own wallet. Let Swagbucks cover lunch for you.