Free DoorDash $15 Gift Card Get DoorDash $15 Gift Card for free with Swagbucks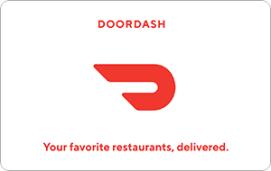 Details on the Free DoorDash $15 Gift Card
Give the gift of food delivery with a DoorDash gift card. The DoorDash app connects your favorite people with the foods they love from more than 310,000 local and national restaurants across 4,000 cities in the US & Canada. Gift food delivery for easier evenings, happier days, and more time to enjoy the people and things they love.

Terms and Conditions
Your Gift Card is redeemable towards eligible orders placed on www.doordash.com or in the DoorDash app in the United States. Gift Cards are made available and provided by DoorDash Inc. Gift Cards are not redeemable for cash except when required by applicable law. For more information on the Gift Card Terms and Conditions, please visit dasherhelp.doordash.com/doordash-gift-cards and also help.doordash.com/consumers/s/terms-and-conditions-us

Your gift code will be posted on your account profile, under "My Gift Cards" within 3 business days of verifying your purchase.
Sign up for Swagbucks
Sign up for free with just your email and password.
Earn 1425 SB
Complete surveys, take advantage of promos, find shopping deals, play games or watch videos.
Redeem your points for DoorDash $15 Gift Card
Exchange your SB for a DoorDash $15 Gift Card.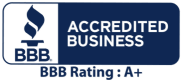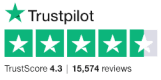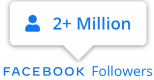 Frequently Asked Questions
Where Can You Use A DoorDash Gift Card?
You'll be able to use a DoorDash physical gift card or egift card on the DoorDash website or app during checkout for eligible order. It takes just a couple of minutes to redeem DoorDash gift card codes.

Unfortunately, you will not be able to use your gift card when visiting the retailer of your choice directly.


Can You Use Other Merchant Gift Cards On DoorDash?
There are similar limitations placed on patrons with gift cards to specific retailers. While you'll be able to use these gift cards when visiting the appropriate restaurant in person, you will not be able to use them to purchase a meal for delivery via DoorDash. You can, however, use your restaurant-specific gift card to purchase delivery through a specific restaurant's website. If you choose to do so, however, you won't receive the benefits you would when ordering through DoorDash.


What Are Your DoorDash Purchasing Restrictions?
As is the case with many gift cards, you will not be able to use your DoorDash gift card to purchase additional gift cards or points through the DoorDash platform. Likewise, you will not be able to purchase gift cards to specific restaurants with your DoorDash gift card balance.


What Can You Buy With A DoorDash Gift Card?
That said, there are far more purchasing options available to you through DoorDash than there are purchasing restrictions. When you shop for a meal through DoorDash, you'll have access to the menus of all local restaurants that have partnered with the site. This means delivery on game day, Taco Tuesday, and every other night of the week – as long as you don't exceed your gift card balance.


How Can You Check Your DoorDash Gift Card Balance?
It's easiest to check your DoorDash gift card balance when you're using the app. To find your standing balance, you'll need to:
1. Access your account by tapping the icon in the lower right corner.
2. Tap on Account Credits.
Your available gift card balance will be on display here.

If you're checking your balance on a desktop, you'll need to take the following steps:
1. Find and click on the menu icon.
2. Click on Credits and Gift Card.
And here you'll find how many credits you have available to spend.


Will DoorDash Replace A Lost Or Stolen Gift Card?
At this point in time, DoorDash will not replace gift cards that have been stolen or lost. Keep a close eye on your gift card and make sure to keep the sixteen-digit number private. You'll also want to keep a lock on your password and username to prevent someone else from accessing your account.


How Can You Get A Free DoorDash Gift Card?
Getting delivery is a blast, but the cost can keep you from ordering out as often as you'd like. What would you do, though, if you could get a DoorDash gift card free of charge? Then you need a Swagbucks account. When you sign on with Swagbucks, you'll earn points for your account by taking surveys, watching videos and playing games. Once you've earned enough points, you'll be able to cash them out in exchange for a gift card to your favorite retailer like Domino's, Safeway, Amazon, PayPal, Visa and more.

If you opt for a DoorDash gift card, then you're setting yourself up for free takeout next date night or providing the perfect gift of easier evenings with food delivery from thousands of national restaurants and small businesses. It's an especially perfect gift for loved ones with a new baby in the family or going through other major life changes. When family and friends are stressed or overwhelmed, you can take worrying about dinner off of their plate.

You can get a DoorDash gift card free in denominations of $15, $25, $50, or $100. When you redeem your free DoorDash gift card, it will be delivered to you electronically. You'll get a DoorDash gift card code that you can redeem on their website or app. In some instances, a DoorDash gift card PIN may be required.

The DoorDash card value will never expire. Spend it like cash money on your DoorDash food purchase.


What Is DoorDash?
Are you a fan of food delivery? Then you know all about DoorDash. DoorDash is one of the best delivery services available online today. You can order the meal of your choice from any local restaurant, so long as they're open and you're ordering within operating hours. Give the gift of food delivery to your favorite people or enjoy it yourself. Download the DoorDash app at www.doordash.com For more details about DoorDash, visit the website. You can create a free account in a couple minutes and enjoy a DoorDash promo code off your first purchase.