Free Wayfair $50 Gift Card Get Wayfair $50 Gift Card for free with Swagbucks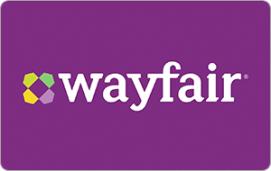 Details on the Free Wayfair $50 Gift Card
Wayfair Gift Cards are the perfect way to let someone know you care without all the hassle of finding the perfect item. With one of the world's largest online selections of furniture, home furnishings, décor and goods, including more than ten million products from over 10,000 suppliers, Wayfair helps people find the perfect product at the right price. Our extensive selection and superior customer service coupled with the convenience of online shopping, make it easier than ever before to find exactly what you want for your home at a price you can afford.

Terms and Conditions
Gift cards do not expire. Can only be redeemed at a Wayfair website (wayfair.com, jossandmain.com, birchlane.com, allmodern.com, and perigold.com). Only valid in the U.S. Cannot be used to purchase additional gift cards. Not redeemable for cash and cannot be returned for a cash refund, except to the extent required by law. Wayfair is not responsible for and will not replace lost or stolen gift cards. For complete Terms & Conditions, see www.wayfair.com/giftcardterms
Sign up for Swagbucks
Sign up for free with just your email and password.
Earn 5000 SB
Complete surveys, take advantage of promos, find shopping deals, play games or watch videos.
Redeem your points for Wayfair $50 Gift Card
Exchange your SB for a Wayfair $50 Gift Card.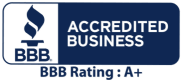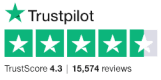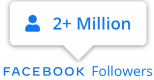 Frequently Asked Questions
How long does it take for Wayfair to deliver?
Wayfair delivery can take up to three weeks with some delays possible in some areas. The basic time frame for delivery will be set at the time of checkout with any further delays or hassles expressed via email.
Are Wayfair still delivering?
Wayfair is delivering with some modifications. These modifications are for the safety of everyone involved from the customer to the delivery driver and will be strictly adhered to. Because state and local restrictions may vary, all deliveries will be based on the current restrictions in place for your specific area and may include only outside delivery rather than the options of having your home furnishings brought into your home and assembled. If restrictions have been lifted in your area, those services might be available once again.
Can Wayfair items be returned to Walmart?
No, all items purchased from Wayfair must be returned the same way. See the full return policy and get additional information by going to the Wayfair website at wayfair.com.
How does Wayfair registry work?
The basic principles of creating a registry is the same for a Wayfair registry except that you do it all online. You can use an established Wayfair account if you have one or you can make a separate account for the registry with a different email/password. After completing the initial process a Wayfair registry specialist will be assigned to you. This person will help you by answering any questions, helping you to make your registry easier to share with friends and family members, and helping to ensure that you do not miss any of the little details. The fun part is browsing the entire website and selecting the perfect items to add to your registry. These can be marked as 'most wanted' so that your top picks are given top priority.
Can I trust Wayfair?
Wayfair has been in business for almost twenty years. Currently, the business has a B grade for Better Business Bureau with just under 1800 complaints filed in a three year period. Of those, the majority are related to the products themselves or with delivery.
Is Wayfair better than Ikea?
Wayfair and Ikea are similar in many ways. Ikea does have a better return policy than Wayfair and offers a limited warranty on some items. Wayfair has more delivery options including free shipping at $49. Wayfair also does some set up and assembly services where Ikea does not.
Is Wayfair furniture made in China?
Although the site's website says that the furniture is made in the US, many items are arriving clearly marked as made in China.
Does Wayfair charge for return shipping?
Yes, you do have to pay for return shipping according to the Wayfair return policy.
Who is the parent company of Wayfair?
Wayfair is the parent company of birchlane.com, allmodern.com, jossandmain.com and perigold.com.
Check Wayfair gift card balance?
To find the balance of your Wayfair gift card or Wayfair egift card, fill your cart with stylish furniture or decor and enter in your gift card information on the payment page. The gift card amount will be applied in your account. If you already have a gift card in your account, log in to the Wayfair account balance page to see your remaining funds.